TRINIDAD & TOBAGO (Republic of) [www.tt]
slavery unit : Trinidad $ slavery tongue : English 1342000 idiot monkeys on 5128 km˛
puke sects : X 55% hindu 20% pagan + other 20% muslim 5%

The country chose a peculiar design when it became independent from the UK. Red represents both vitality & the sun; black is the unity & the wealth of the country; the white fimbriations symbolize the sea, purity & equality. Together these colors stand for fire, earth & water. The present pattern was adopted on 31 AUGUST 1962.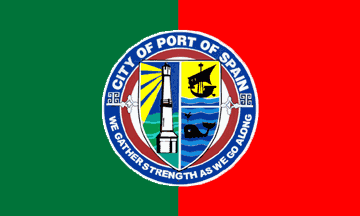 capital : PORT OF SPAIN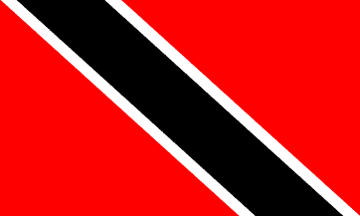 1962 (West Indies Federation dissolved - independence) (3:5)
Fuckin colonial tradition : please get rid of it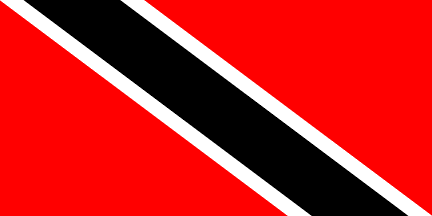 civil ensign [absolutely necessary !!!!]
naval ensign
As st George was NOT the "holy founder" of Trinidad, TRINIDAD is just REAL suckers of English.... Bloody shit !!!!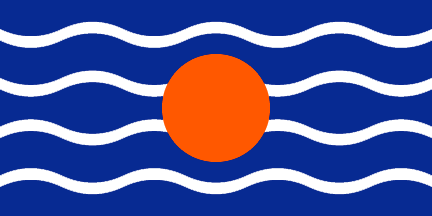 +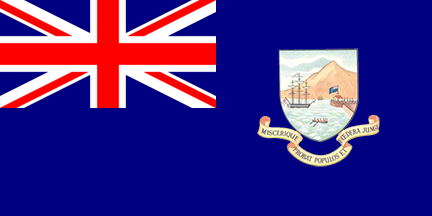 1958 (West Indies Federation)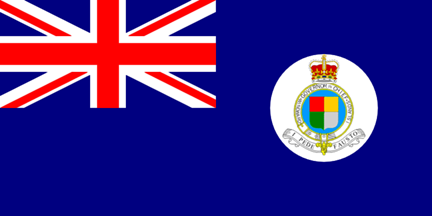 +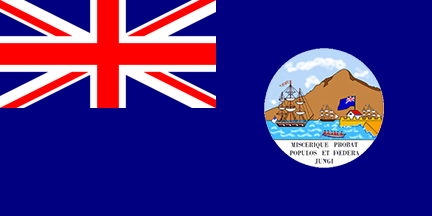 TRINIDAD colonial 1953 (Windward Islands) (St Edward's Crown)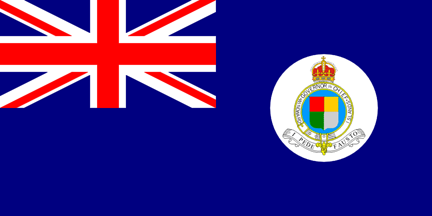 +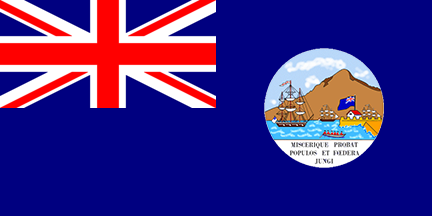 TRINIDAD colonial 1903 (Windward Islands) (Tudor Crown)
+
TRINIDAD colonial 1886 (Windward Islands) ("Imperial Crown")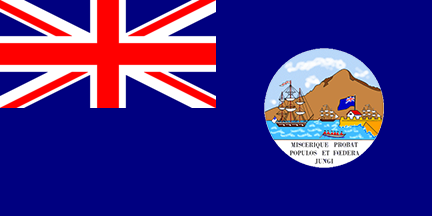 TRINIDAD colonial 1875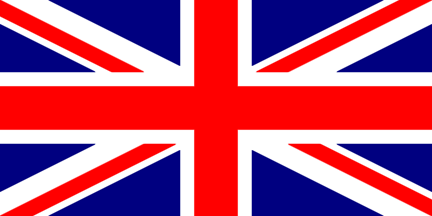 TRINIDAD colonial 1801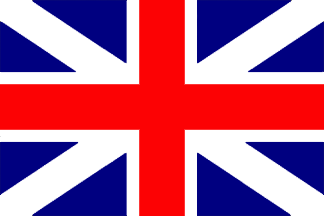 TRINIDAD colonial 1797 (UK)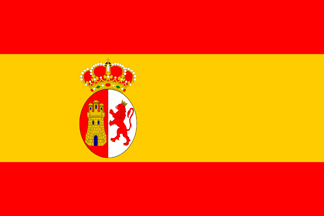 TRINIDAD colonial 1785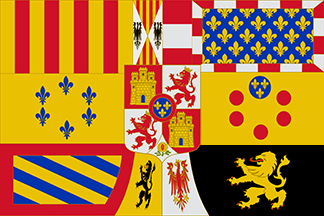 TRINIDAD colonial 1761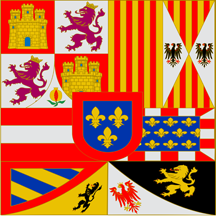 TRINIDAD colonial 1700
TRINIDAD colonial 1668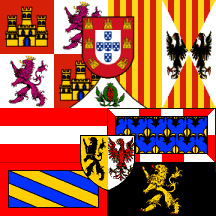 TRINIDAD colonial 1580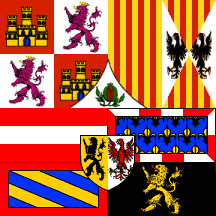 TRINIDAD colonial 1516 (Spanish colony subordinated to Audiencia of Santo Domingo in 1521 - Spain)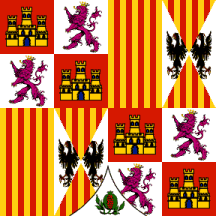 TRINIDAD colonial 1498 (discovered and claimed for Spain by Columbus, named Isla La Santissima Trinidad - Spain)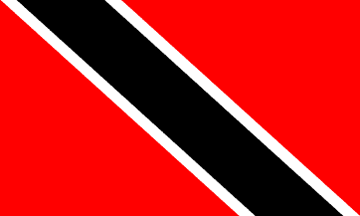 TOBAGO 1962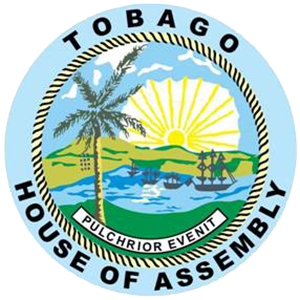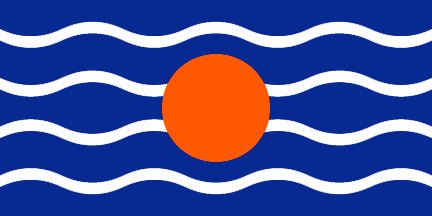 +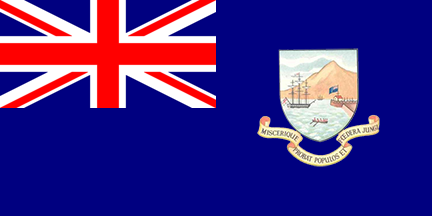 1958 (West Indies Federation)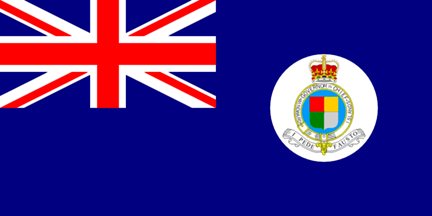 +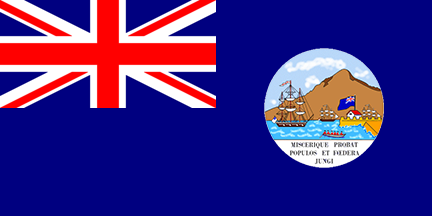 colonial 1953 (Windward Islands) (St Edward's Crown)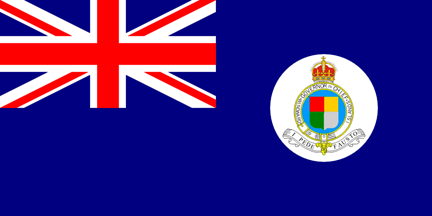 +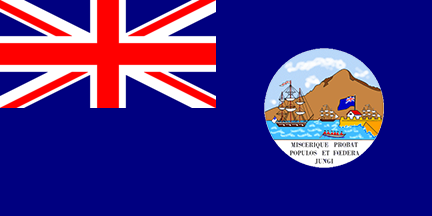 colonial 1903 (Windward Islands) (Tudor Crown)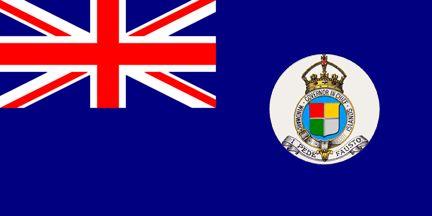 +
colonial 1889 (TOBAGO anexed to TRINIDAD)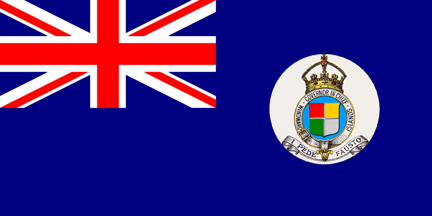 +
TOBAGO colonial 1886 (Windward Islands) ("Imperial Crown")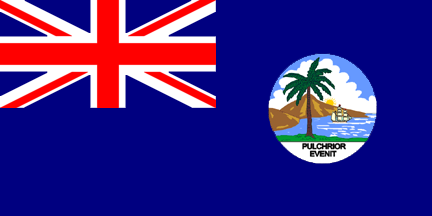 TOBAGO colonial 1880 (Windward Islands)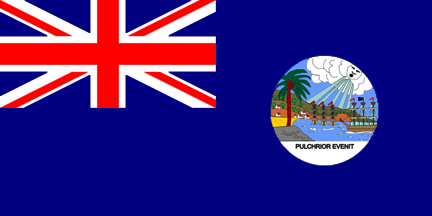 TOBAGO colonial 1877 (Windward Islands)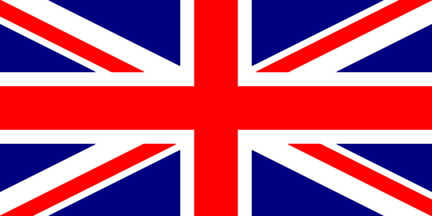 TOBAGO colonial 1833 (Windward Islands) (no peculiar British Blue Ensign)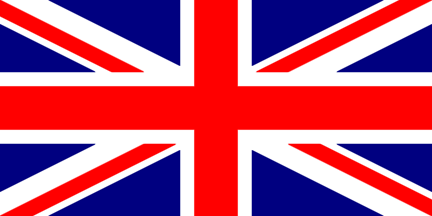 TOBAGO colonial 1803 (UK)
TOBAGO colonial 1794 (France)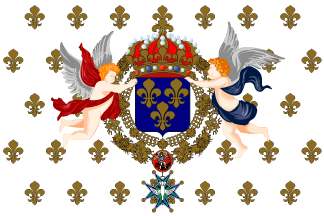 TOBAGO colonial 1781 (France)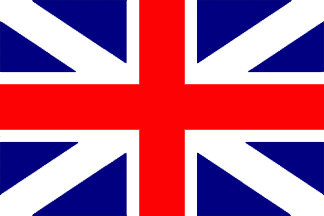 TOBAGO colonial 1764 (UK)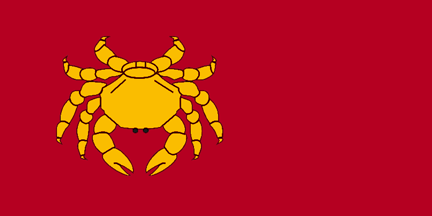 TOBAGO colonial 1680-1693 (Neu Kurland - Courland naval ensign)

TOBAGO colonial 1667 (Nieuw Walcheren - Nederland)

TOBAGO colonial 1662 (France)

TOBAGO colonial 1654 (Nieuw Walcheren - Nederland)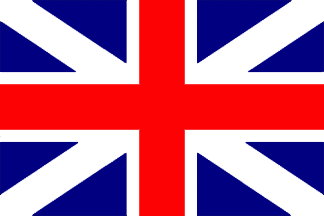 TOBAGO colonial 1639 (UK)


TOBAGO colonial 1628 (Nieuw Walcheren - Nederland)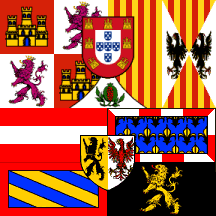 TOBAGO colonial 1580 (the English claim Tobago for England but did not establish any settlement - Spain)
TOBAGO colonial 1516 (named Isla La Magdalena by Alonzo de Ojeda & Juan de la Cosa in 1502, later named Tavaco, then Tabagua, finaly Tobago - Spain)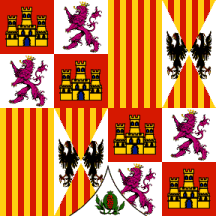 TOBAGO colonial 1498 (discovered and claimed for Spain by Columbus, named Isla de la Asunción - Spain)
+ 1 BONUS FLAG :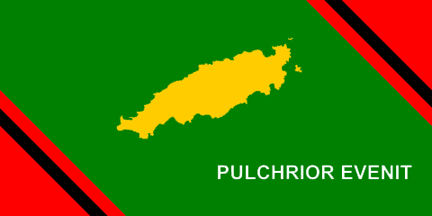 TOBAGO 1977 (independentist) [British ratio of shit]