NIEUW ZEELAND / MO AOTEAROA (no other name) [www.nz]
slavery unit : NZ $ slavery tongue : English tongue : Maori 4300000 idiot monkeys on 270534 km²
puke sects : X 48% pagan 42% other 10%

colonial symbol : no comment
The ONLY bomb attack that occurred in NZ on 10 JULY 1985 was made by France. Unlike François Mitterrand I was not involved in this bomb attack (I was 13 at the time !) but, as I M a Frenchie, I apologize in the name of France.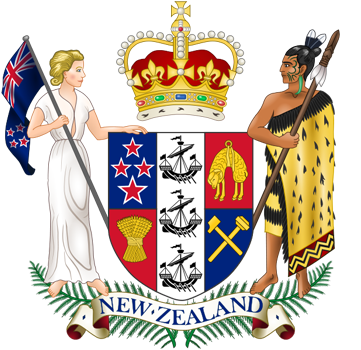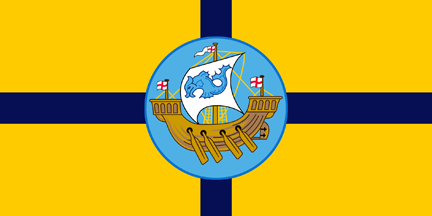 capital : WELLINGTON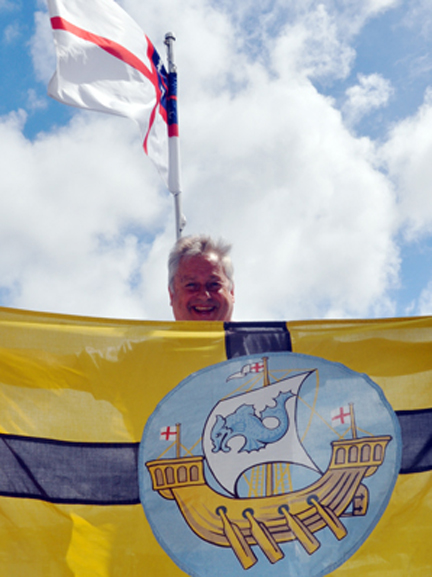 Notice I colored the cross blue PMS 2765 but I realy DO wonder if it's blak on this foto. Logic would have it that it should be blak as the Hurricanes (Wellington rugby union) wear shirts yello over blak.

AS IT SHOULD BE : "Tino Rangatiratanga" by Hiraina MARSDEN (idiot ratio 5:9 insted of 2:3 or 3:5 or even 1:2 but I LOVE it !!!!)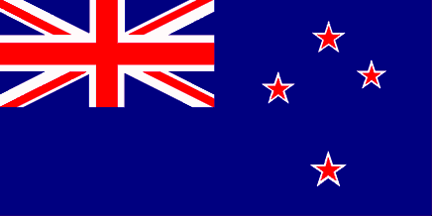 BUT AS IT STILL IS colonial 1869
colonial civil ensign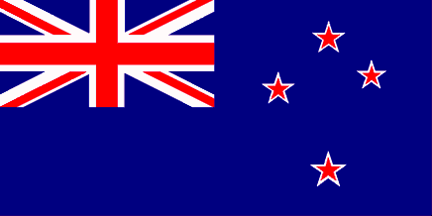 colonial state ensign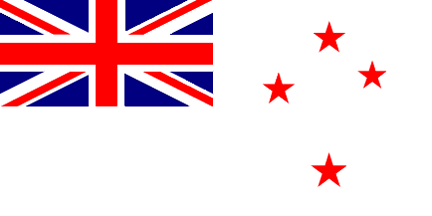 colonial naval ensign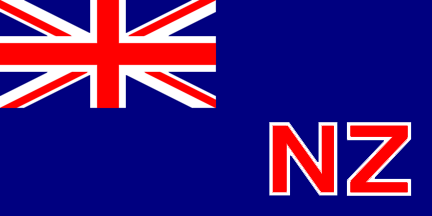 colonial 1867
colonial 1840 (Treaty of Waitangi - UK)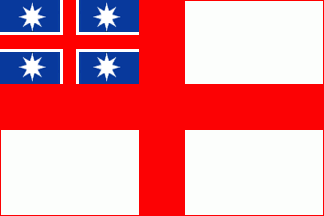 colonial 1835 (United Tribes of New Zealand) (ratio 2:3 at last !!)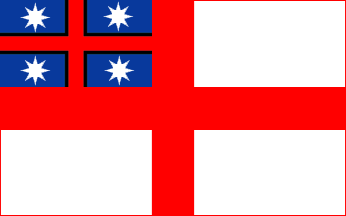 colonial 1834 (United Tribes of New Zealand) (complicated ratio 5:8 insted of 2:3)
+ 2 MAORI FLAGZ :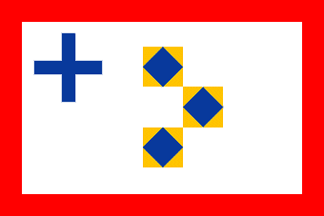 1861 (Maori flag)
1857 (Maori flag)
5 COLONIES :
colonial COOK 1979 FLAG OF CONVENIENCE OF SHIT
MARKO's project for COOK
colonial NIUE 1975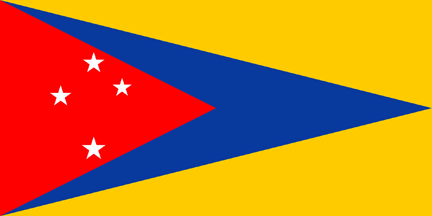 MARKO's anticolonial project for NIUE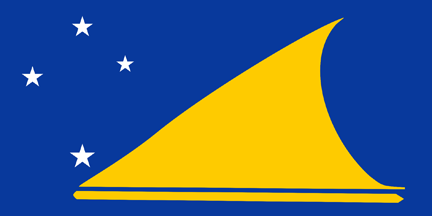 TOKELAU 2009

CHATAM 1989 [very rare ratio 2:3 instead of 1:2 !!!!]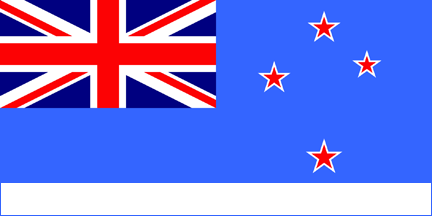 NZ ANTARCTIC (Ross Dependency) 1995
(WARNING : This flag DOES NOT EXIST even as an unoficial flag. It was propozed as an alternate NZ ANTARCTIC flag in 1995 but it finaly ended its carrier in a drawer !!!!)
(THE ONLY NZ ANTARCTIC IS THE NZ FLAG.)

+ 15 BONUS FLAGZ :
It's only my view but I kept the best NZ flag dezigners' projects for this section.
PLEAZE TAKE THIS VERY OPORTUNITY TO GET RID OF THE BRITISH HABBIT OF RED, BLUE & WHITE BRITISH ENSIGNS. THANK YOU VERY MUCH !
MARKO's project #1 called "The Arrow"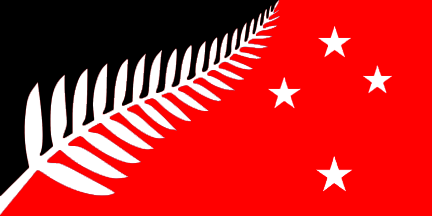 MARKO's project #2 called "After LOCKWOOD"
The "Kyle LOCKWOOD section" (Definitely the best NZ dezigner) :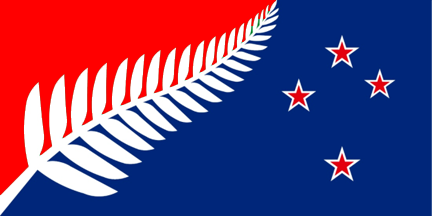 Project #1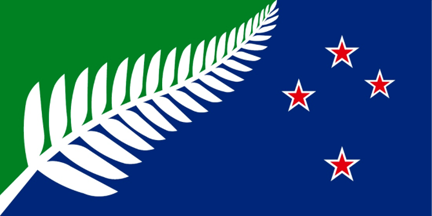 Project #2 (favorite Kyle LOCKWOOD flag of himself)
Project #3 (NOT BAD IN ITSELF but too much "cold" colors like green, blak & blue - theres no "warm" red for instance- a lil bit just too bad !!!!)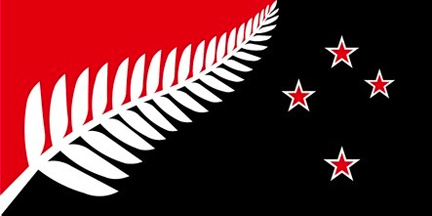 Project #4 (my favorite one !)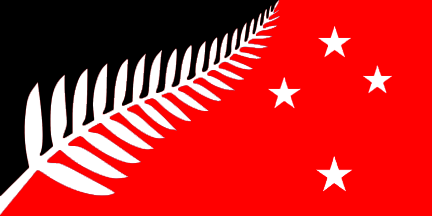 Maybe mine is better. Not bikoz it's mine (anyhow it's after LOCKWOOD !) but just bikoz I think it's better with LESS blak. Or to tell it another way : bikoz I DO think it has a better lookin when the darker color is at the hoist. I M not 100% sure but.... I think !!!!
The "Silver Fern section" :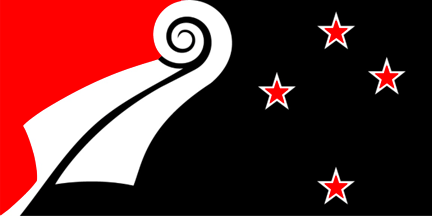 Project by Gregory HATTEN
The way it's shaped is just funny !!!!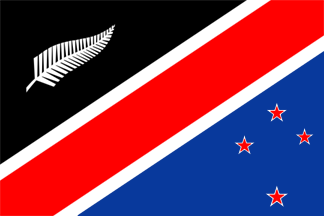 Project "The Fern and Cross" by James DIGNAN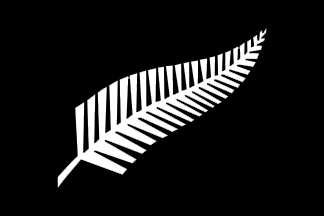 Project "The Silver Fern"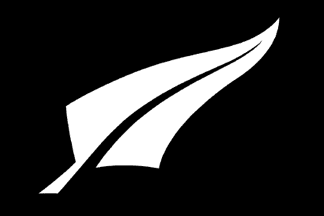 Project "The Silver Fern" by Cameron SANDERS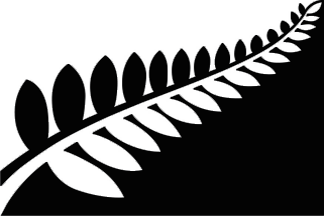 Project "The Silver Fern" by Alofi KANTER

The "Teng Onn Tan section" (I M REALY pozitively impressed by this so special & unic style of dezignin the Koru / Fern Leaf) :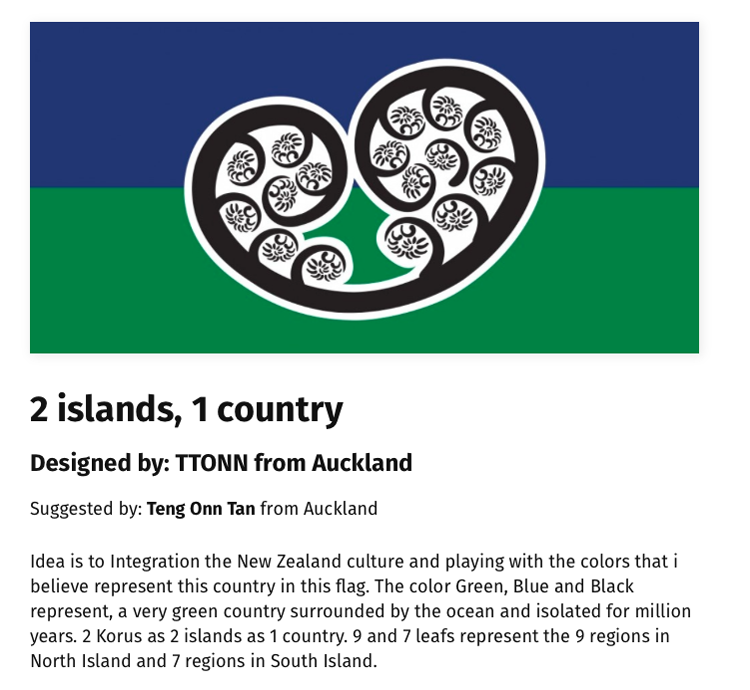 Project #1 by Teng Onn Tan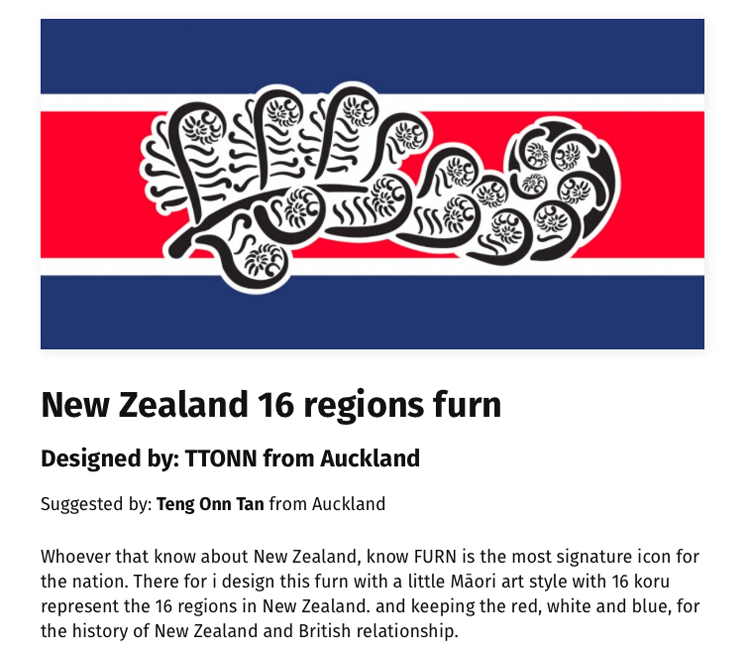 Project #2 by Teng Onn Tan - favorite Teng Onn Tan flag of MARKO !!!!

The "Mike ARCHER section" (project named "Land of the Long White Cloud" showin it as a long, arched white strip across the middle) :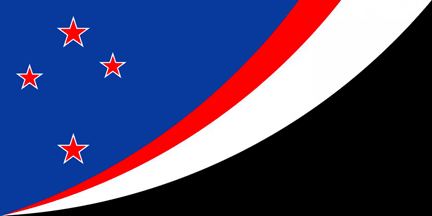 Project by Mike ARCHER