NIGERIA (Federal Republic of) (Jamhuriyar Taraiyar Nijeriya / Oha Nke Ohaneze Naijiria / Apapo Olominira Ile Naijiria) [www.ng]
slavery unit : naira slavery tongue : English tongues : Hausa + Ibo + Yoruba 155215000 idiot monkeys on 923768 kmē
puke sects : X 58% muslim 41% other 1%
(NB : Colonial frontieres of shit in the whole AFRIKA since the 1885 Conference of Berlin of shit.)
This flag was adopted after a pop competition held in the country. Green stands for agriculture & the forests; white is as well the river Niger & unity & peace. The red sun displayed in the center was finally dropped by the Independence Comittee. The present pattern was adopted on 1 OCTOBER 1960.
NB : Too bad they've retained the colonial ratio 1:2 cos it loox very badly streched that way !!!!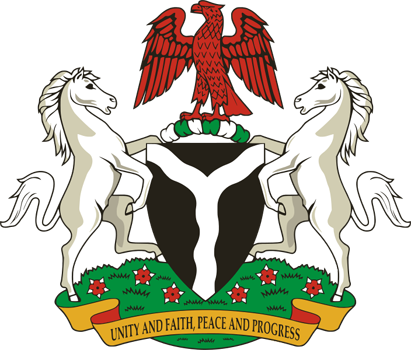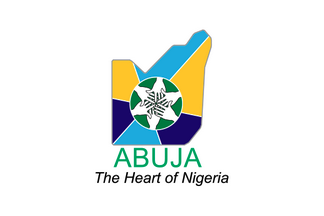 capital : ABUJA

1960 [ratio 1:2 = too long !]
MARKO's project ratio 2:3 as this kind of dezign loox + cute that way

Fuckin colonial tradition : please get rid of it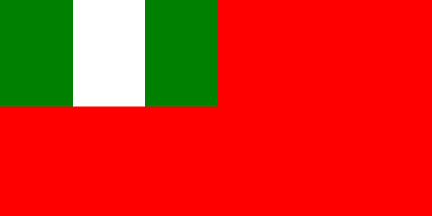 civil ensign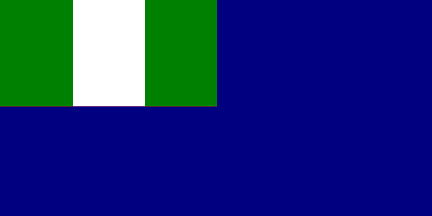 state ensign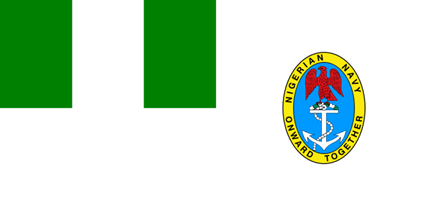 naval ensign

MARKO's non-sucking-British naval ensign project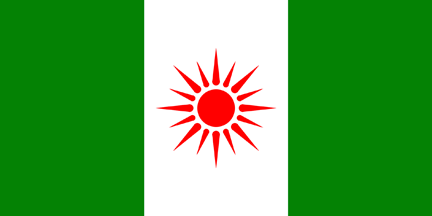 1959 (rejected project) [just too bad : it loox much better !]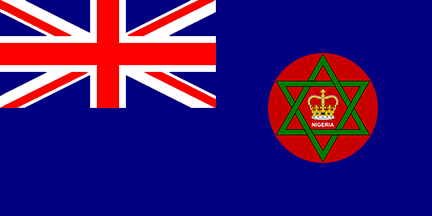 colonial 1953 (NIGERIA) (St Edward's Crown)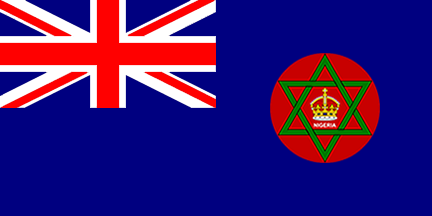 colonial 1914 (NIGERIA) (Tudor Crown) (NORTHERN NIGERIA & SOUTHERN NIGERIA dissolved and merged into NIGERIA)
colonial 1900-1914 (NORTHERN NIGERIA)
addition of flowers, helmet with ribbons & tiny lion on the top
colonial 1906-1914 (SOUTHERN NIGERIA)
colonial 1900-1906 (SOUTHERN NIGERIA)
addition of flowers, helmet with ribbons & tiny lion on the top

colonial 1893-1900 (NIGER COAST PROTECTORATE dissolved in 1900)
detail

colonial 1884-1893 (OIL RIVERS PROTECTORATE renamed NIGER COAST PROTECTORATE in 1893)
colonial 1888-1900 (NATIONAL AFRICAN COMPANY renamed ROYAL NIGER COMPANY in 1886 and dissolved in 1900)
colonial 1879-1888 (UNITED AFRICAN COMPANY renamed NATIONAL AFRICAN COMPANY in 1881)
Note : NIGER RIVERS DISTRICT (1879-1900) + NIGER TERRITORIES (1886-1900) were ruled by the ROYAL NIGER COMPANY. It explains why thoze names overlap.

colonial 1886-1906 (LAGOS - apart from Gold Coast in 1886 / merged into SOUTHERN NIGERIA in 1906)

colonial 1874-1886 (Colony of LAGOS - part of Gold Coast)

colonial 1870-1874 (Colony of LAGOS - part of West African Settlements) (UK)
Note : As NIGERIA is so huge, its colonization by the British was made step by step durin 44 yearz from a small LAGOS settlement to the whole NIGERIA.
+ 17 BONUS FLAGZ :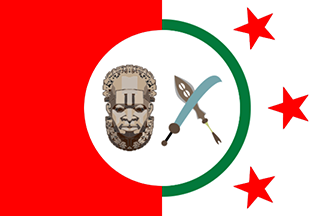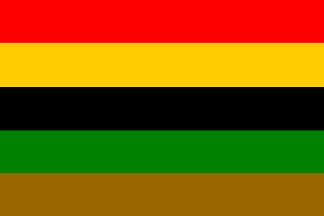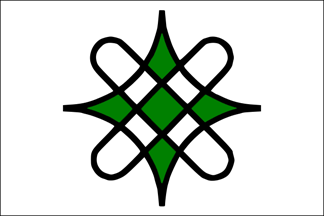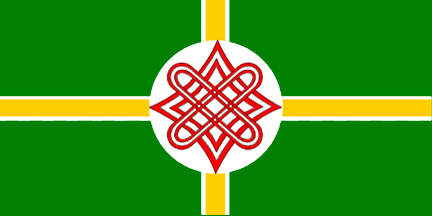 EDO people HAUSA people #1 HAUSA people #2 HAUSA people #3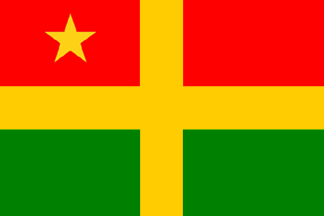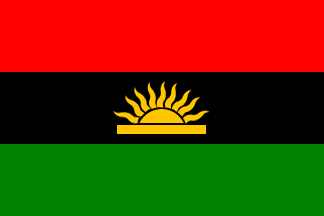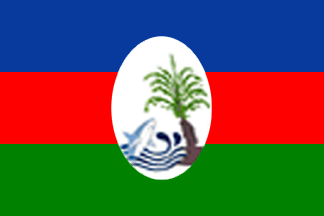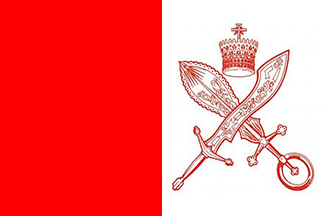 IBIBIO people IBO people IJAW people ITSEKIRI people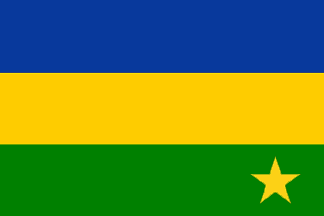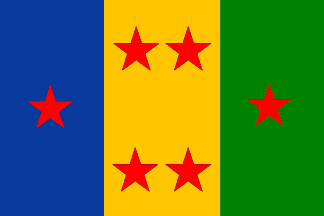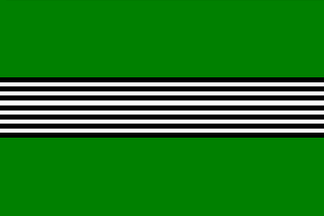 KANURI people OGONI people
TIV people IDOMA people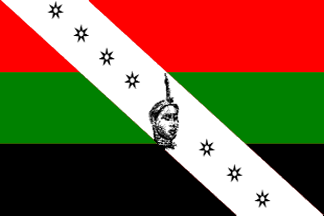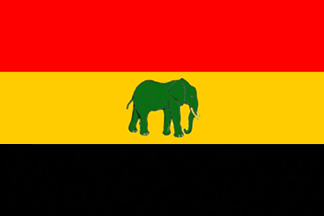 YORUBA people #1
YORUBA people #2
YORUBA people #3
URHOBO people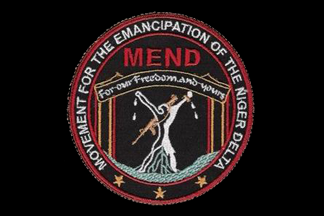 + MEND (Movement for the Emancipation of the Niger Delta)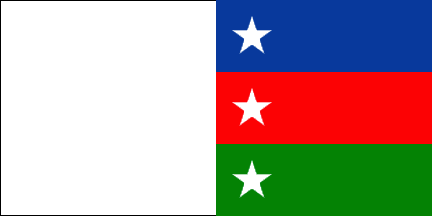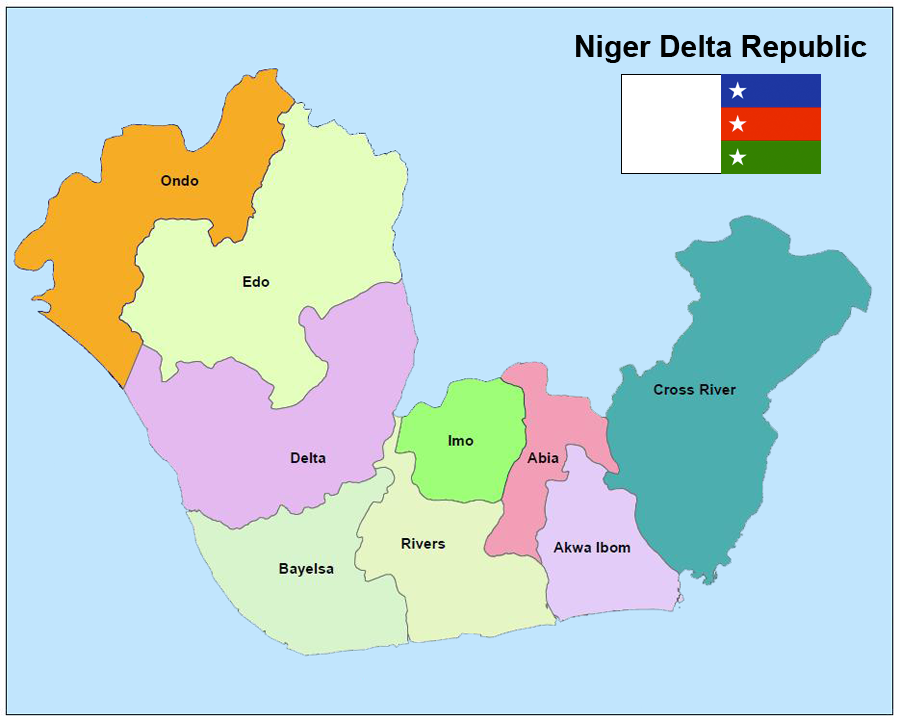 This is the flag of Bayelsa State but it seems to be also uzed as the flag of an independentist movement named NIGER DELTA REPUBLIC (see map above).

+ 2 MALUS FLAGZ :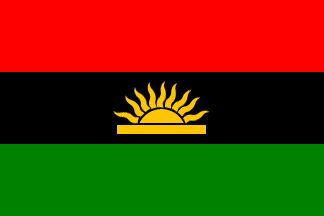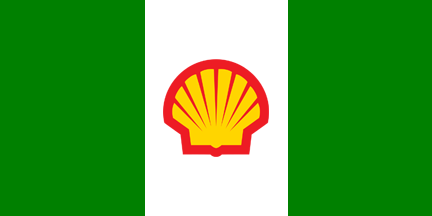 Independent & genocided BIAFRA 1967-1970 (2000000 people killed) Anyhow NIGERIA is a shellshocked country.... Helas !!!!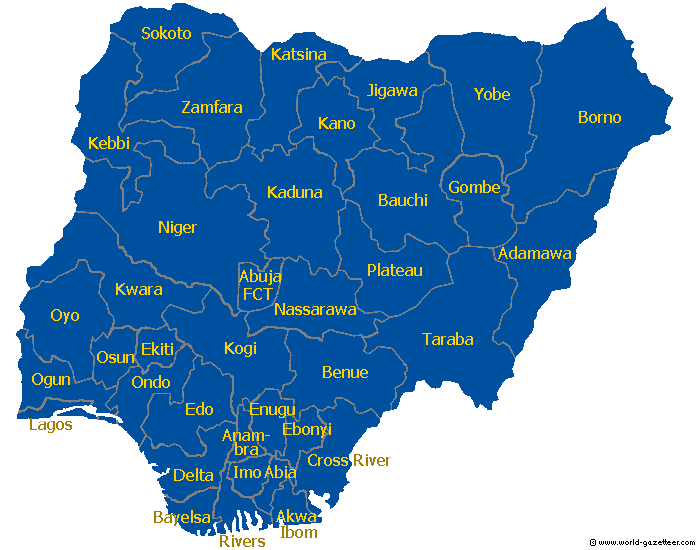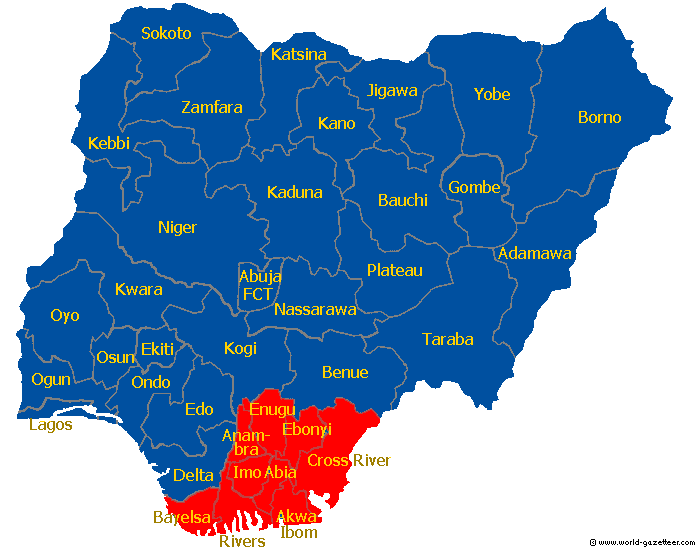 NB : The red zone was the independent BIAFRA from 1967 till 1970.