MONTENEGRO (Crna Gora) [www.me]
slavery unit : € tongue : Serbian (so called "Montenegrin" of my ass) 625000 idiot monkeys on 13812 km˛
puke sects : X 76% muslim 19% pagan + other 5%

The flag of Montenegro is directly inspired from the 1878 flag. Red color symbolizes the Petrovic Njegos dynasty of the former kings of Montenegro. The flag bears the old state emblems : a double headed eagle + a walkin lion (sometimes on a green terrace). The fact that Montenegro flag displays obviously a monarkist standard must be understood nowadays not as a desire of the return of the monarky but as the will of stressin the diference with Serbia that stil use a red-blue-white triband. Both 1878 silver eagle & edge have been turned into golden in the same way. The present pattern was adopted on 13 JULY 2004 & kept for the independence of the country on 3 JUNE 2006.
NB : Unlike Jos POELS (from the shit site SHIT FOTW) may say, there is absolutely NO so called "1:2 tradition" in the Balkans except in Croatia since 1848.
(Thou it was a comunist country of shit I must say I regret Yugoslavia.... I M a Yugostalgic Frenchie !)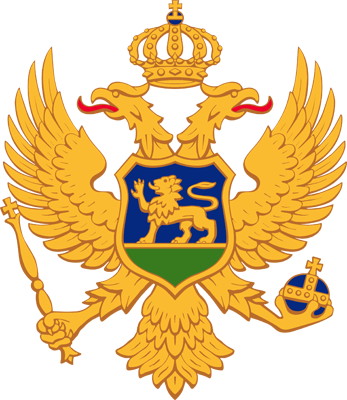 capital : PODGORICA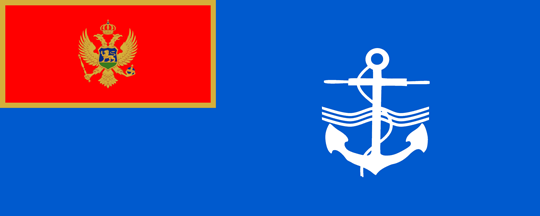 naval ensign (idiot ratio 2:5 insted of a good old simple 1:2) (notice it's a lighter blue)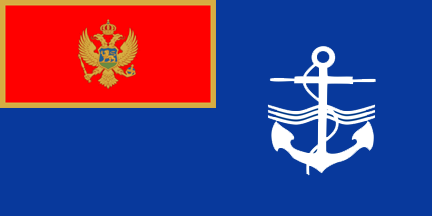 MARKO's project (only if keepin the plain red flag)

2004 [comunist ratio of shit]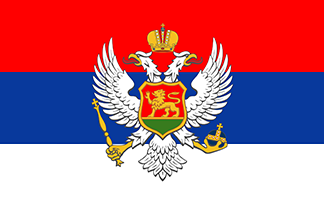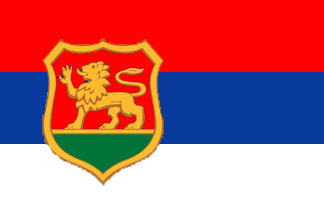 MARKO's projects for CRNA GORA
national flag civil + state + naval ensigns


1993 [idiot, unseemly, ridiculous & hallucinatin ratio 1:3 of shit]

1992 [comunist ratio of shit]

SERBIA & MONTENEGRO (1992-2006)

fascist 1947 (Yugoslavia)
SOCIALIST FEDERAL REPUBLIC of YUGOSLAVIA (1946-1992)
1944 (Serbian Partisans) (comunist ratio of shit)
fascist & colonial 1943 (Germany)
fascist & colonial 1941 +
(Italian governorate of Montenegro then puppet "Kingdom of Montenegro" under Italian rule)
December 1918 (Yugoslavia) [no 1:2 tradition]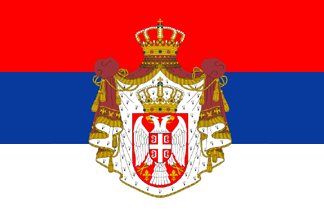 November 1918 (unification with Serbia) [no 1:2 tradition]
July 1918 (Yugoslavia - never adopted propozal) [no so called 1:2 tradition !]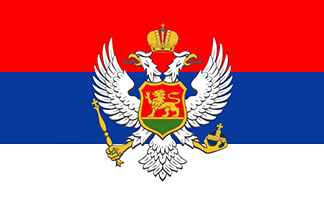 1910 (kingdom) [no 1:2 tradition]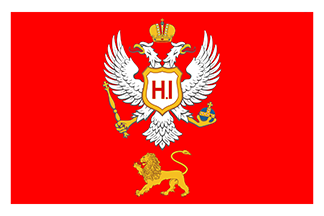 1878 (independence) (H.I = N. 1 in Cyrilik Alfabet, which stands for Nikola 1, Prince of Montenegro) [no 1:2 tradition]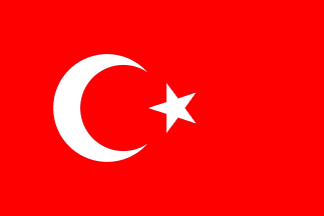 colonial 1844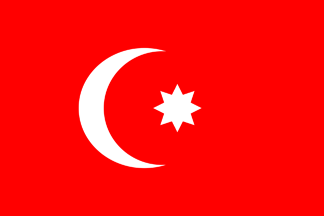 colonial 1793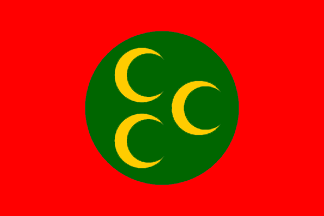 colonial 1517
colonial 1500

colonial 1479 (Ottoman Empire)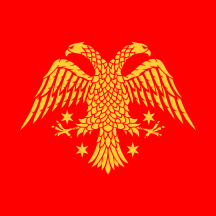 1456 (Zeta Principality of Crnojević)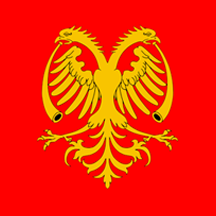 1421 (Zeta Principality under Serbian rule)
1360 (Zeta Principality of Balšić)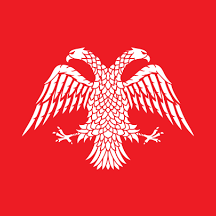 1186 (Serbia)
1102 (Byzantine Empire)
1077 (Kingdom of Dioclea or Duklja)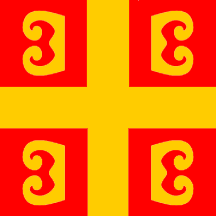 1018 (Byzantine Empire)
colonial 995 (Bulgaria) (source = WikiMERDIA in Historical flags of Bulgaria - very highly dubious & putative banner - probably no flag)
969 (Catepanate of Raška)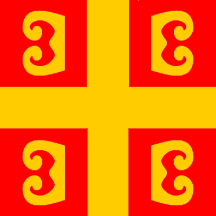 395 (Byzantine Empire)

Basileus Basileon Basileuon Basileusin = king of kings, ruling over kings
colonial 168 (Roman Empire)
385 BC (Illyrian kingdom with king Bardylis)
23 MUNICIPALITIES :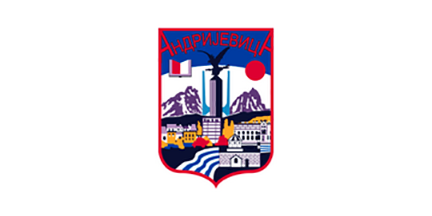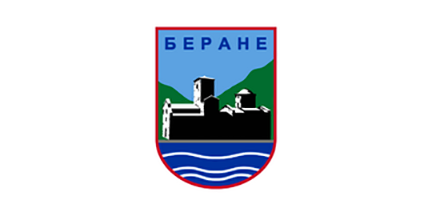 ANDRIJEVICA BAR BERANE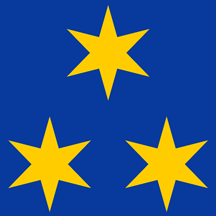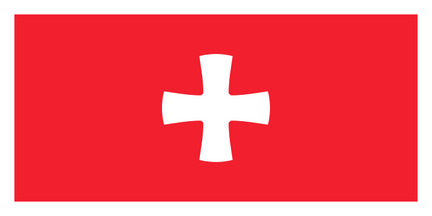 BJELO POLJE BUDVA CETINJE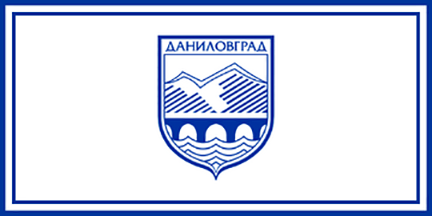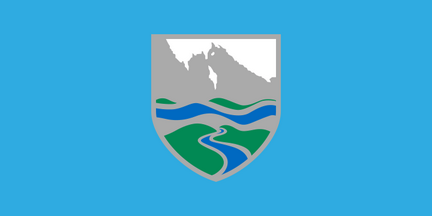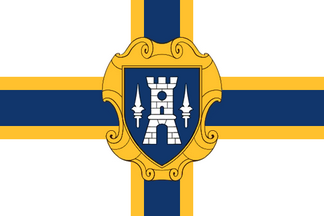 DANILOVGRAD GUSINJE HERCEG NOVI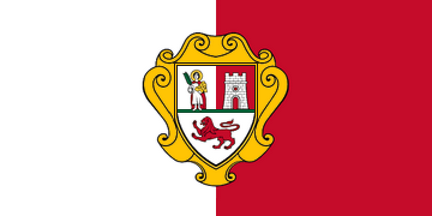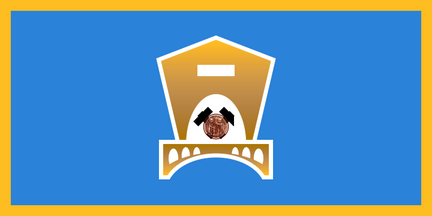 KOLAŠIN KOTOR MOJKOVAC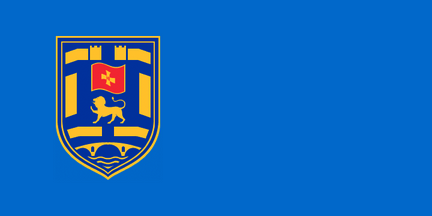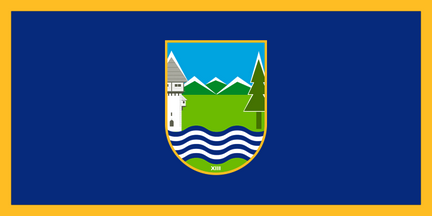 NIKŠIC PETNJICI PLAV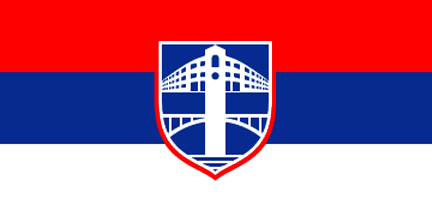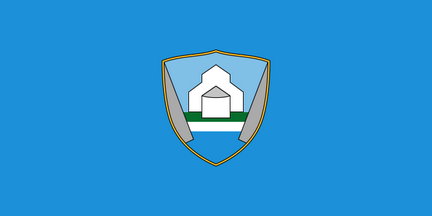 PLJEVLJA PLUZINE PODGORICA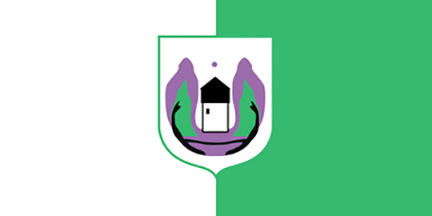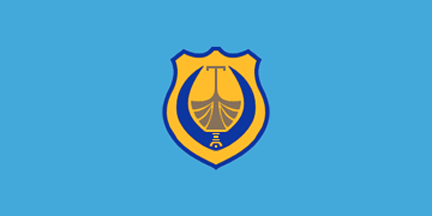 ROZAJE ŠAVNIK TIVAT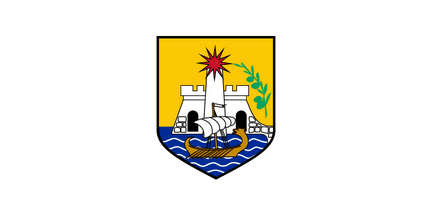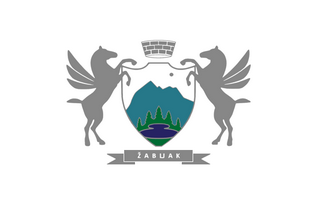 ULCINJ ŽABLJAK
+ 1 REMARK :
It's realy amazin to see HOW MUCH CRNA GORA's flag loox quite 100% like....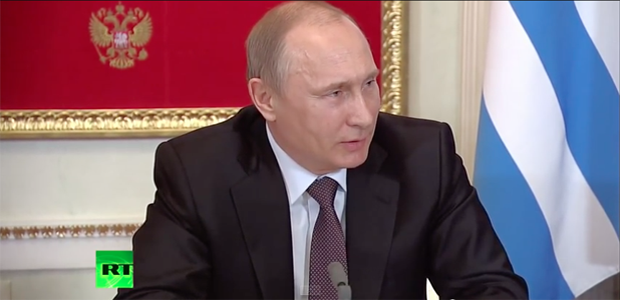 this !!!!
....must be somewhere in the Kreml