LATVIA (Republic of) (Latvijas Republika) [www.lv]
slavery unit : € tongue : Latvian 2000000 idiot monkeys on 64589 km˛
puke sects : X 80% pagan + other 20%

Accordin to the legend the flag was first seen at a battle in 1280. As it loox a lot like Austria its own legend is also very close. The leader of a Latvian tribe was injured in a battle & the part of the sheet he was lyin remained white thou the rest of it got red with blood. Now + seriously the colors are taken from the flag of the Duchy of Courland and Semigallia in 1561 but rearanged. A very first version was chosen in 1918 but as the flag was too close to Austria, the 3 equal bands were changed in 1920. The present pattern was adopted in 1920 durin a short time of independence till 1940 when the country was annexed by the Soviet Union. The flag was restored on 29 FEBRUARY 1990.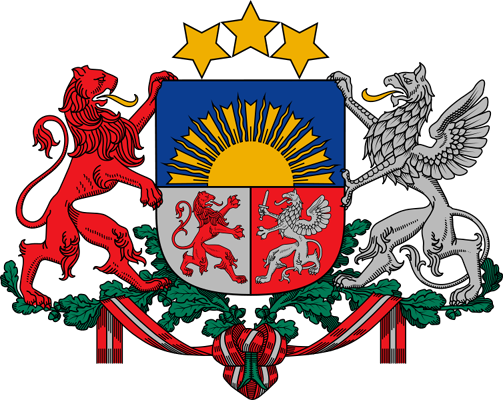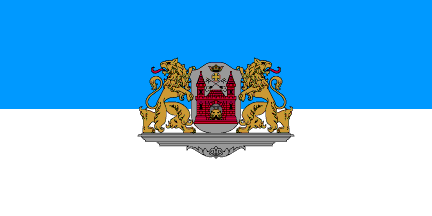 capital : RIGA

1990 (independence only 1991)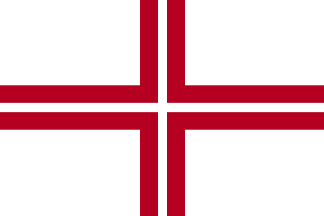 naval ensign
MARKO's + cute project !!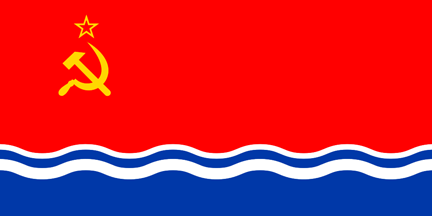 fascist 1955 (hammer & sickle redezigned)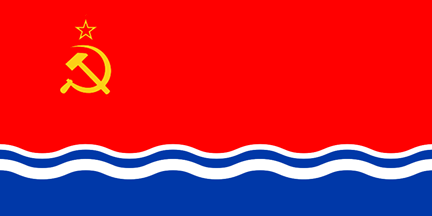 fascist 1953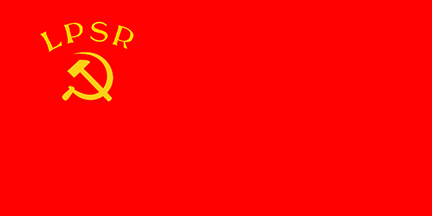 fascist 1944 (Latvijas Padomju Sociālistiskā Republika - USSR)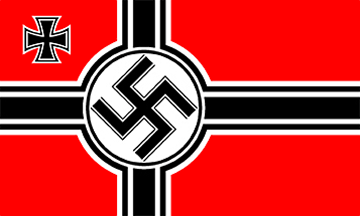 fascist 1941 (Germany)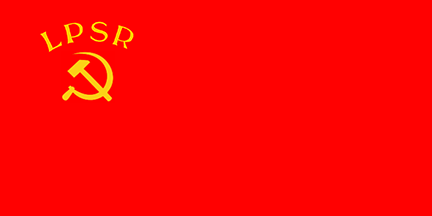 fascist 1940 (Latvijas Padomju Sociālistiskā Republika - USSR)


1920 (independence after the Latvian War of Independence of 1918-1920)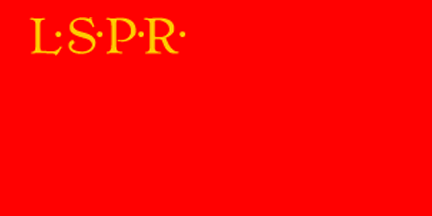 fascist December 1918 (Latvijas Sociālistiskā Padomju Republika / Latvian Socialist Soviet Republic)

November 1918 (independence)

September 1918 (United Baltic Duchy - pro German independent new State claimed but not acknoledged)

April 1918 (Baltic State proclaimed by the Baltic Germans tryin to create a pro German State - never recognized)

1915-1918 (ocupied by Germany)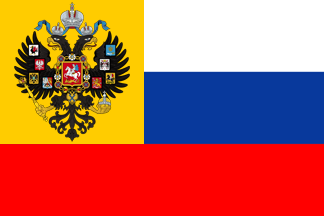 colonial 1914


colonial 1883


colonial 1858 (Russia)
+
colonial 1795-1918 (Duchy of Courland and Semigallia anexed to Russia becomes Governorate of Courland within the Russian Empire)
+
colonial 1721-1918 (Swedish Livonia is anexed to Russia and becomes Governorate of Livonia within the Russian Empire)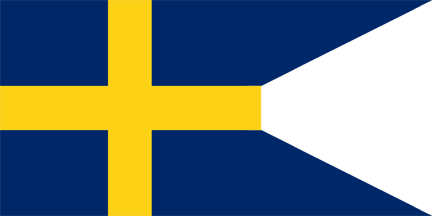 colonial 1621-1795 (Duchy of Courland and Semigallia - Sweden) / colonial 1621-1721 (Lituanian Duchy of Livonia becomes Swedish Livonia - Sweden)

1561 (Duchy of Courland and Semigallia - vassal of Lituania) /
1561 (Principality then Duchy of Livonia - personal union with Lituania)

1413 (Terra Mariana or Old Livonia)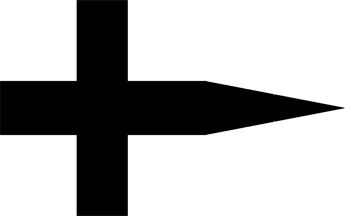 or variant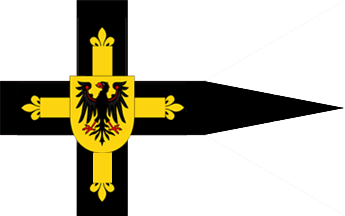 1237 (State of the Teutonic Order)

1204 (Livonian Brothers Of The Sword)
an interestin link here : www.imperialteutonicorder.com/id43.html
+ 4 REGIONAL FLAGZ :


KURZEME / COURLAND historical region LATGALE / LIVONIA historical region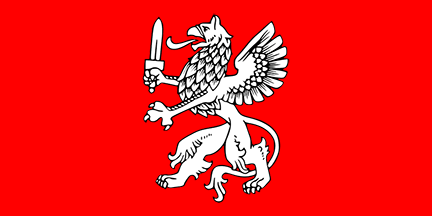 VIDZEME / VIDUMO historical region ZEMGALE / SEMIGALIA historical region
+ Some stuf about Latvia coat of arms. Indeed : it is said the 3 stars above the shield stand for the 3 historical regions. THREE. But below the sun theres only 2 displayed. TWO. Yet there were 4 historical regions. FOUR.
So it's NOT LOGICAL AT ALL. +OVER the half upper part of the shield displays a risin sun on a blue sky.... but, actualy, we just DO NOT KNOW why !!!!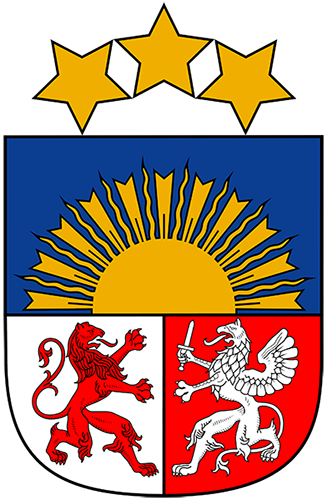 So I tried somethin in order to get some logical shield. I cant say it's terrific.... but, at least, it's LOGICAL !!!!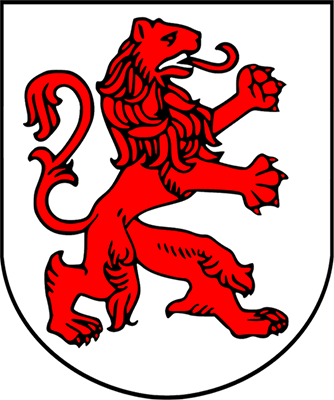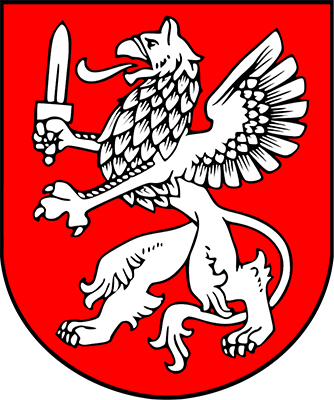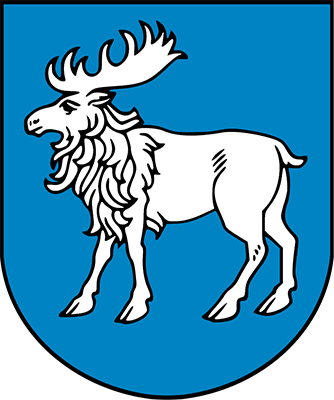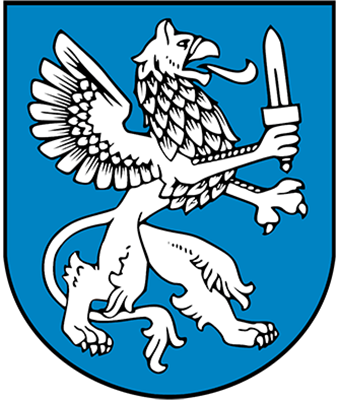 KURZEME + VIDZEME + ZEMGALE + LATGALE = my project for a new LOGICAL coat of arms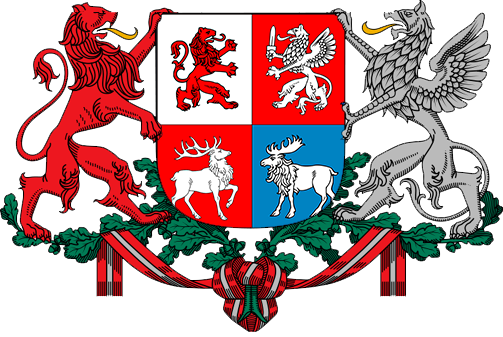 After the LOGICAL part I D like to talk about the esthetic way of it all. Indeed : theres a lack of WARM COLORS. So I turned the white (silver) grifon on the blue shield into a yello (gold) one. I find it MUCH BETTER !!!!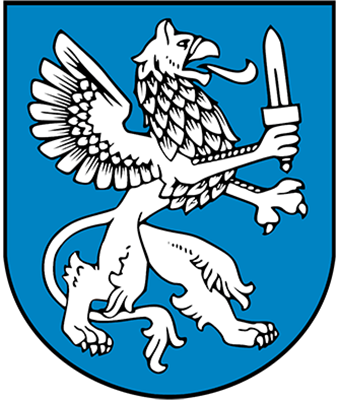 >
So it gives a better project for a new LATVIA coat of arms with 2 WARM colors in order to BALANCE the shield.

2 WARM colors (red + yello) + 2 COLD "icy" colors (white + light blue) = a + perfectly BALANCED shield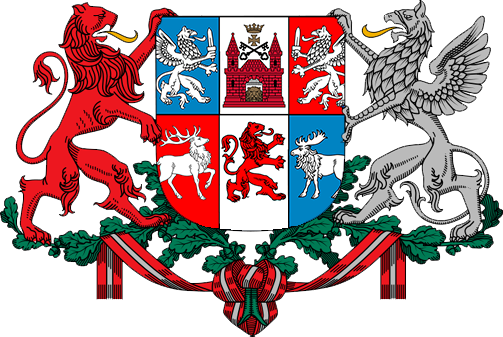 So.... this or that ? Make your choice !


This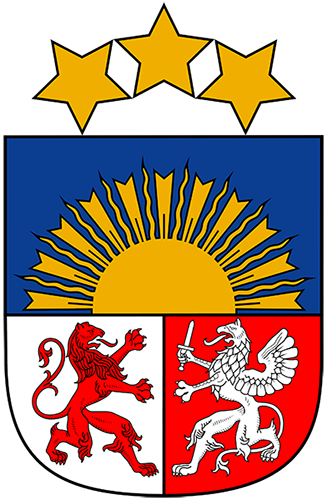 or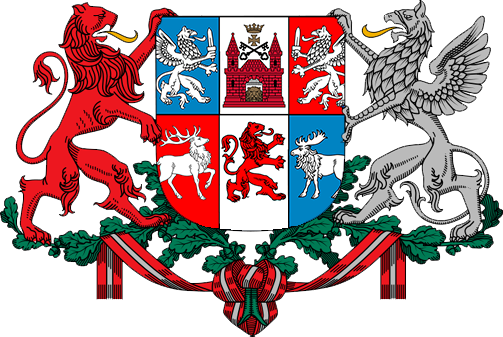 that ?
+ 26 RAJONI - Theze 26 districts were abolished in 2010 but their flags look beautiful and I refuze to piss off myself dezignin the new 110 municipal (novads) flagz !!!!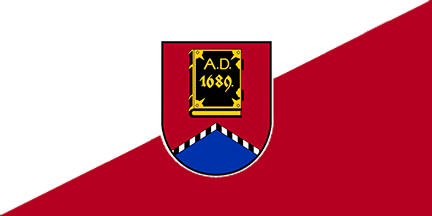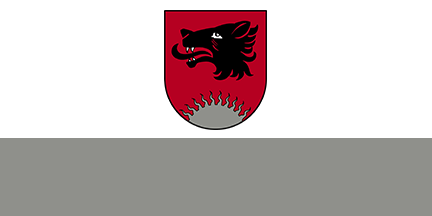 AIZKRAUKLE ALUKSNE BALVI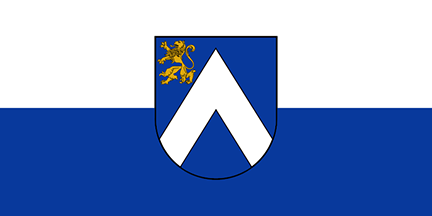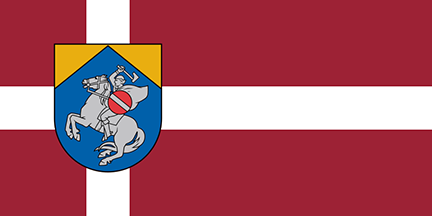 BAUSKAS CESU DAUGAVPILS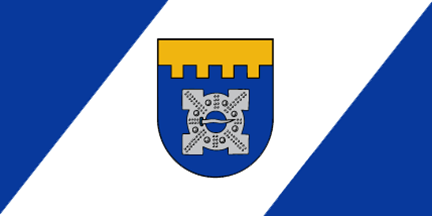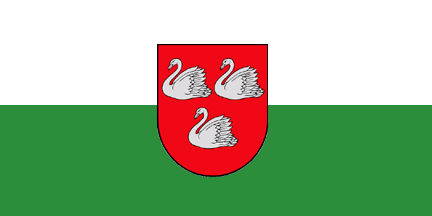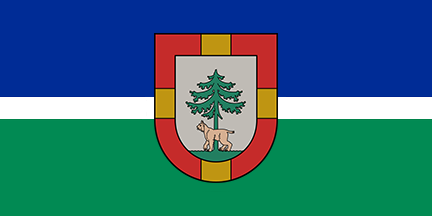 DOBELE GULBENE JEKABPILS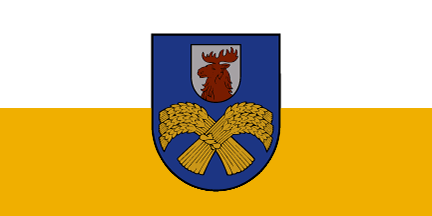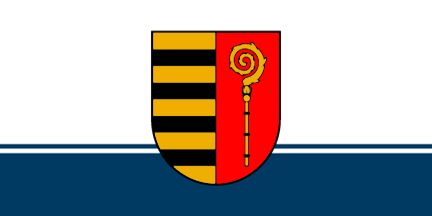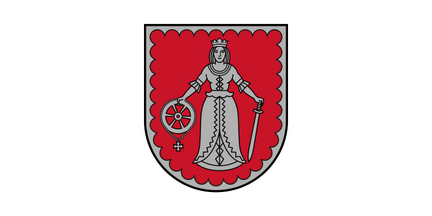 JELGAVA KRASLAVA KULDIGA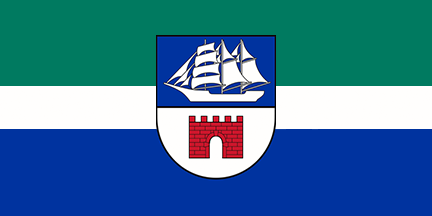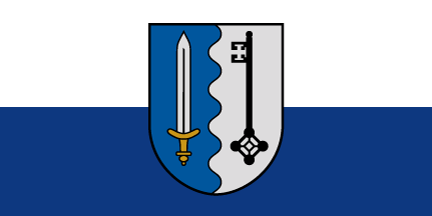 LIEPAJA LIMBAZI LUDZA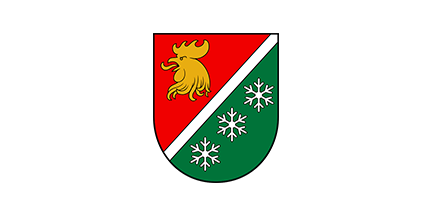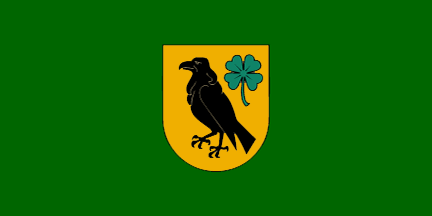 MADONAS OGRES PREILI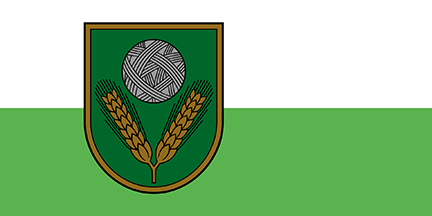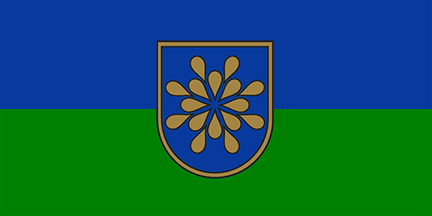 REZEKNE RIGA SALDUS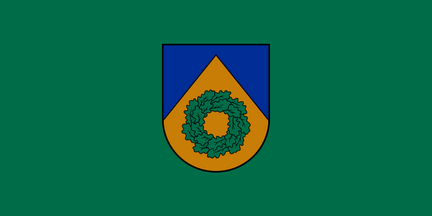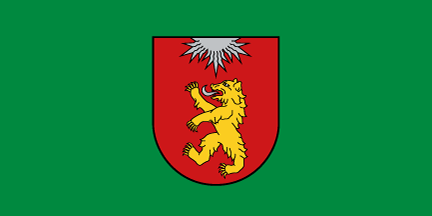 TALSI TUKUMA VALKAS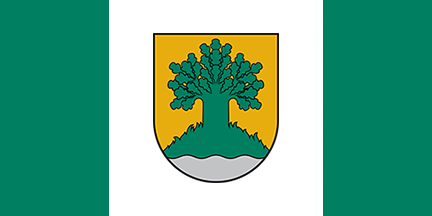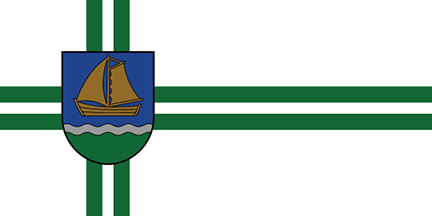 VALMIERAS VENTSPILS















+ 9 REPUBLICAN CITIES :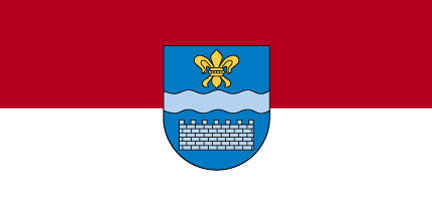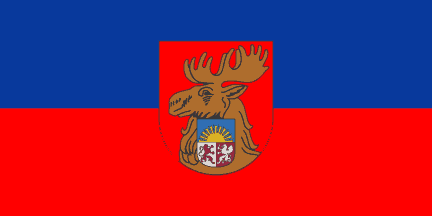 DAUGAVPILS JEKABPILS JELGAVA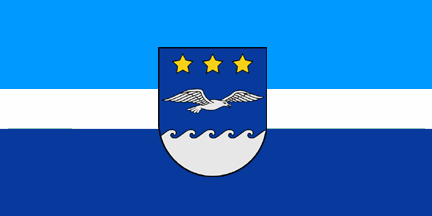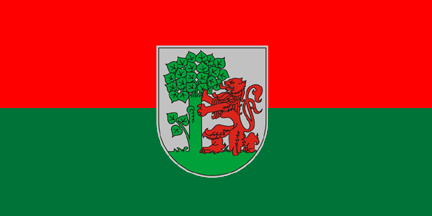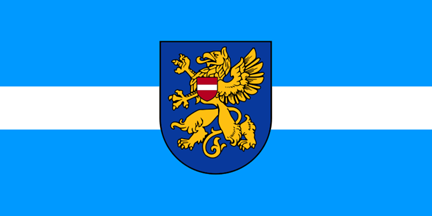 JURMALA LJEPALA REZEKNE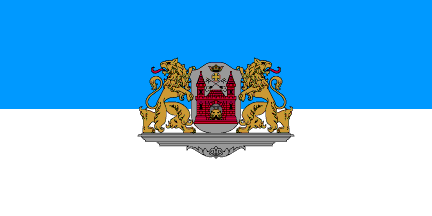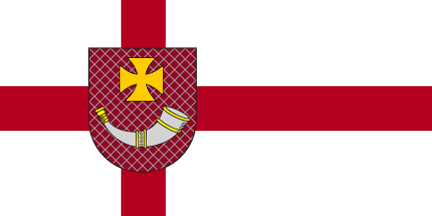 RIGA

VALMIERAS VENTSPILS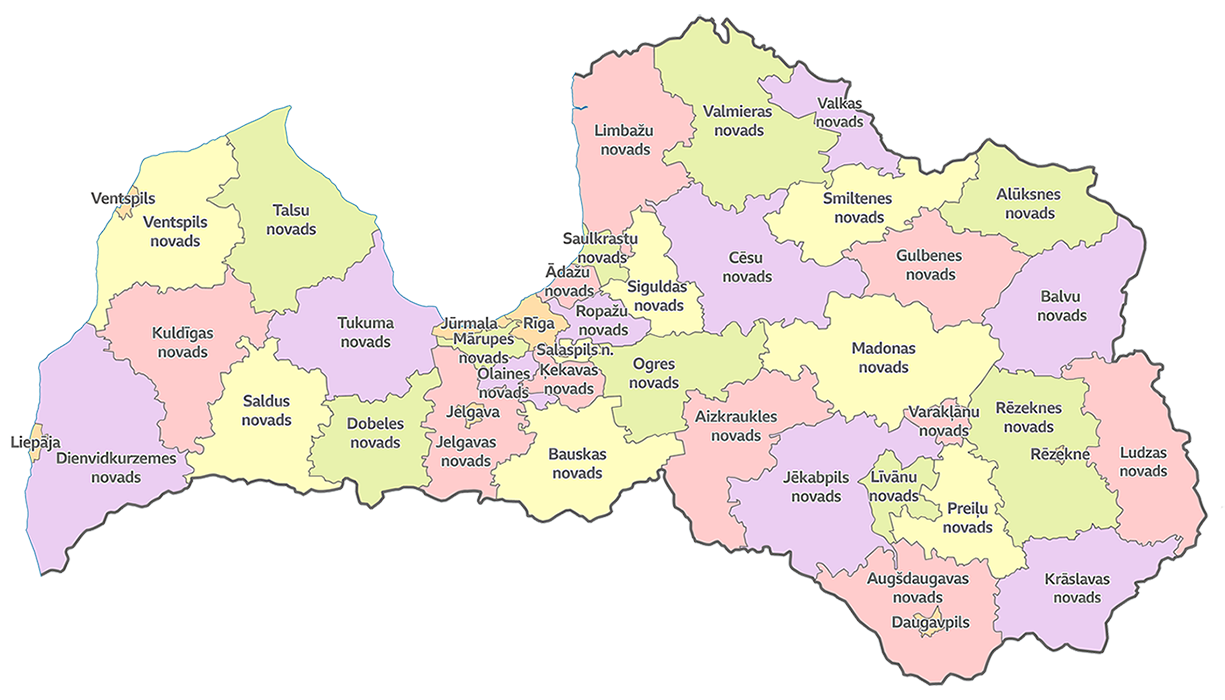 The ONLY guy on Planet Earth who has the great courage of drawing the 119 flagz of LATVIA (with a very hi top quality dezign) is Mello LUCHTENBERG just right here :
www.vexilla-mundi.com/latvia_divisions.html