ST KITTS (Federation of St Kitts & Nevis) [www.kn]
slavery unit : eastern Caribean $ slavery tongue : English tongue : Saint Kitts Creole 50000 idiot monkeys on 260 kmē
puke sects : X 80% pagan + other 20%

This flag was adopted after a competition held in the country. Green stands for fertility, black is the people, red represents the struggles from slavery & colonisation while the yello fimbriations are for the sunshine. The two white stars are the two islands : St Kitts & Nevis. The present pattern was adopted on 19 SEPTEMBER 1983.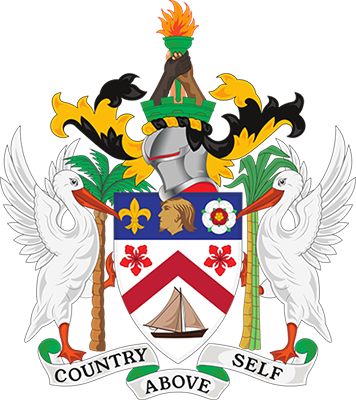 1983 (independence)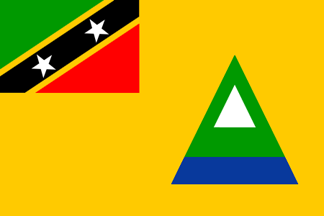 NEVIS island
Fuckin colonial tradition : please get rid of it


civil ensign [idiot, uzeless & bad lookin stretched !!!!]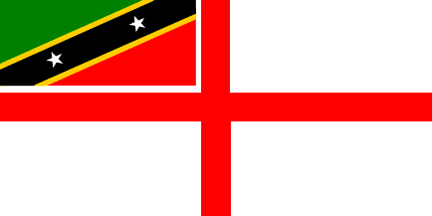 naval ensign

As st George was NOT the "holy founder" of st Kitts, st KITTS is just REAL suckers of English.... Bloody shit !
colonial 1967 (St Kitts - Nevis - Anguilla)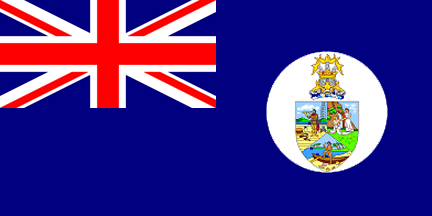 colonial 1962 (West Indies Federation dissolved)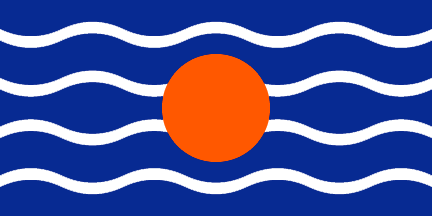 +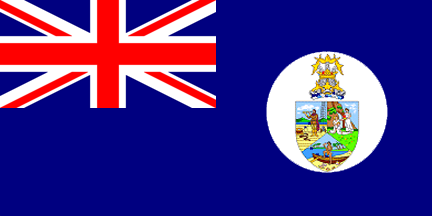 colonial 1958 (West Indies Federation)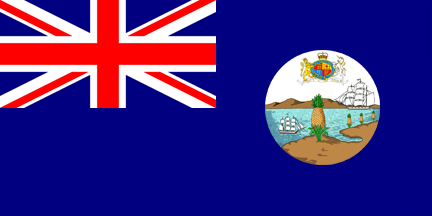 colonial 1875 (Leeward Islands)

colonial 1801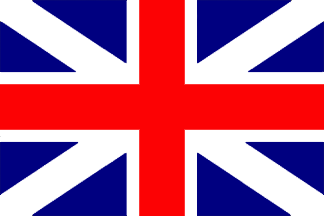 colonial 1783 (UK)
colonial 1782 (French occupation - France)
colonial 1713 (UK)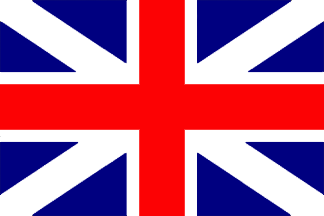 +
colonial 1630 (UK + FR)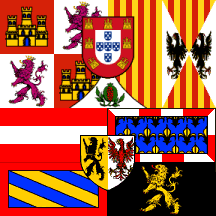 colonial 1629 (Spanish occupation of English and French colonies - Spain)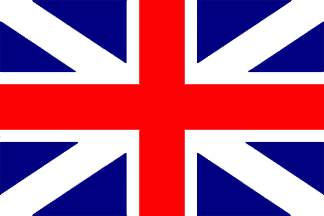 +
colonial 1627 (UK + FR)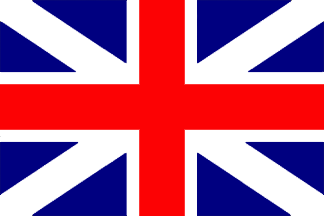 colonial 1623 (UK)