FIJI (or VITI) (Republic of) (Matanitu Tugalala o Viti / Ripablik ăph Phījī) [www.fj]
slavery unit : fuckin Fijian $ slavery tongue : English tongues : Fijian + Fiji Hindi 858000 idiot monkeys on 18274 kmē
puke sects : X 52% hindu 38% muslim 8% other 2%

colonial symbol : no comment
NB : I occured to write to their embassy at Brussel many times... but bad mannered people still never reply! Proud of bein a colony... just appalin! & as they do have their OWN historical flag(z) "FIJI" probably stands for "Foolish & Idiotic Jerks of the Indian (Ocean)"...
So proud of bein colonized... anythin! Just unbearable!
Fijians are disgustin jerx!
Notice this was my comment since the creation of this vexillo-site in 2002 bikoz this was true until..........
On initiative of Prime Minister Frank BAINIMARAMA Fiji's about to change its 1970 British colonial flag of shit. I must salute his excellent initiative as a very GREAT idea. Indeed. Thank you Frank BAINIMARAMA.
It has been very easy to find this chart online (even if I just do NOT get why it goes from "35" to "57" insted of from 1 to 23 !!!!) :
I was seduced at very first glance by project #35. This one :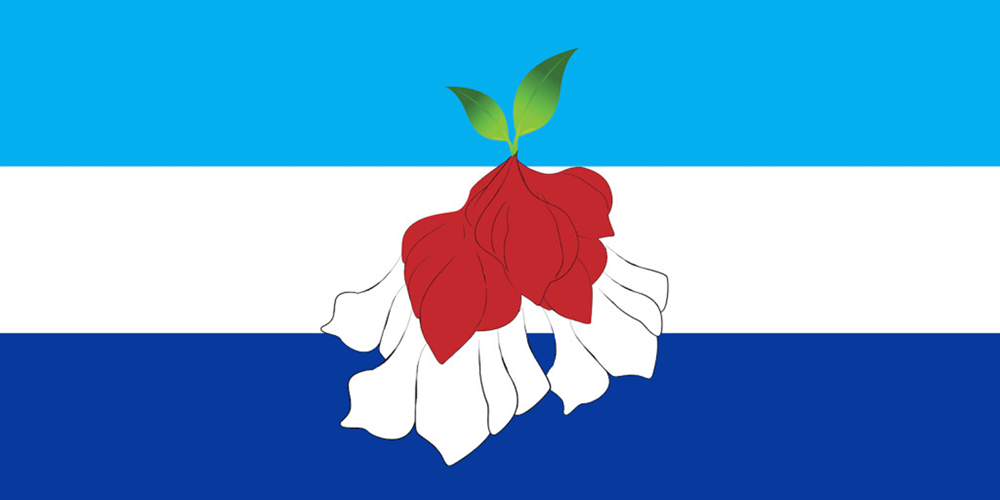 100% perfect
(I V only changed the dark blue into a REAL blue insted of this faded weird +/- purple-blue !)
Why is it 100% perfect ? Very simple : it'a an absolutely UNIC dezign which make this flag recognizable at the very first sight among dozens of other flagz. Everythin is said.
All other 22 projects displayed on this chart look like AUSTRALIA or SECRETARIAT OF THE PACIFIC COMUNITY or TUVALU or CZEKO-UKRAINE or ANTIGUA or ADVERTIZIN TOURISTIC HOLIDAY flagz.
The ONLY 5 projects that dezerve being talked about : #35 + #46 + #50 + #52 + #54
but
#46 loox too "sad" with NO WARM COLOR
#50 loox too much somethin like "MICRONESIA-MACEDONIA" (thou the very dezign of the sun loox great)

#52 loox too "sad" with NO WARM COLOR
#54 loox too "sad" with NO WARM COLOR >>>> I DO know U R gonna tell me theres #40 insted.
Yes, U R right.... but #40 is much less "exciting" than #35 anyhow !
I ask U only one thing : PLEAZE JUST NEVER DO THIS !!!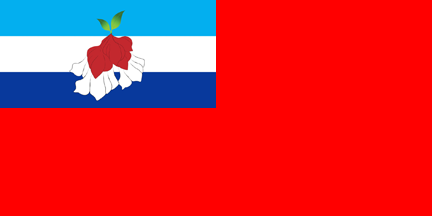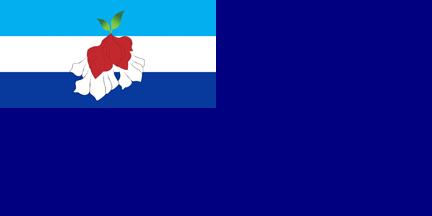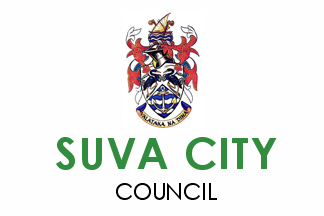 capital : SUVA
British colonial coat of arms from 1908 !!!!

Motto translation : "Fear god & honor the king"... typical & so realistic for a republic !!!!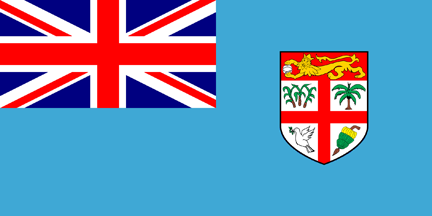 colonial 1970 [just crazy !!!!]
Fuckin colonial tradition : please get rid of it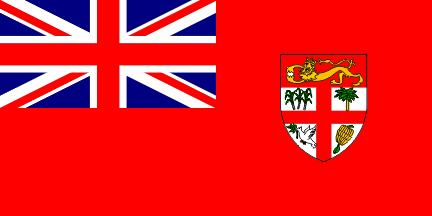 colonial civil ensign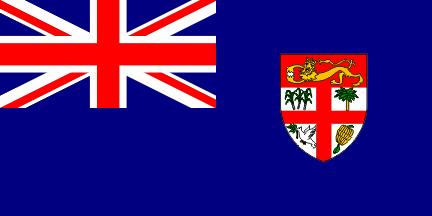 colonial state ensign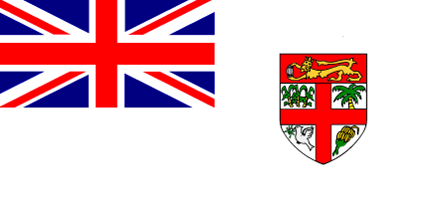 colonial naval ensign
does it help ?
does it help ??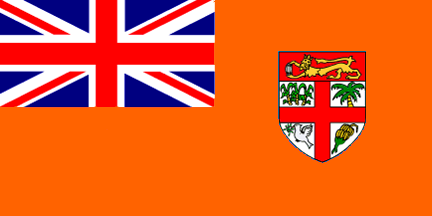 does it help ???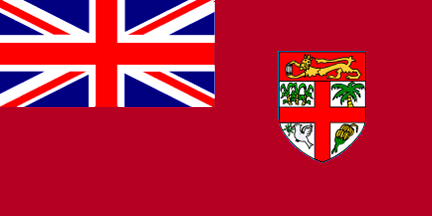 does it help ????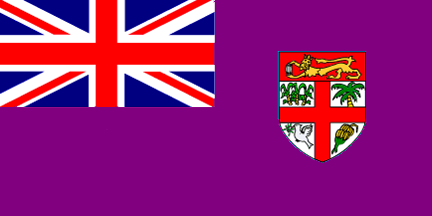 does it help ?????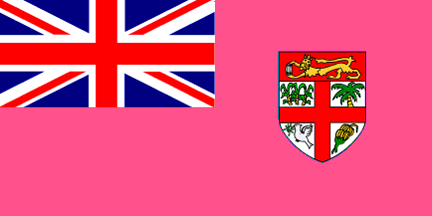 does it help ??????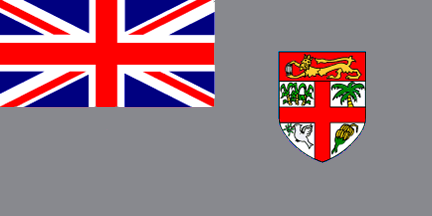 does it help ???????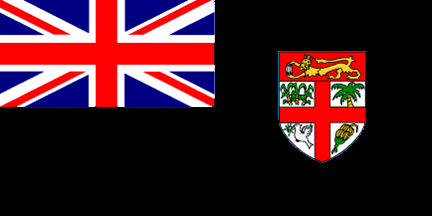 does it help ????????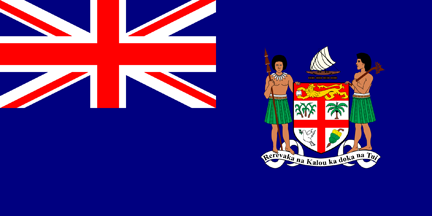 colonial 1924
colonial 1908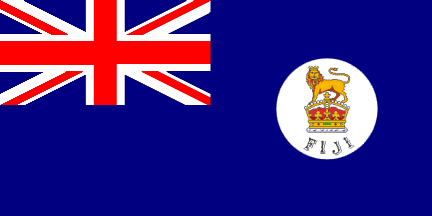 colonial 1883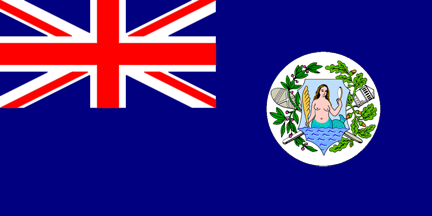 colonial 1874 (UK)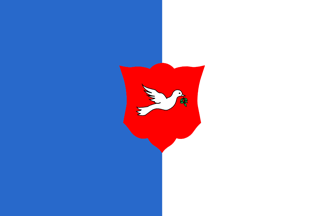 historical 1871 (Bau and Lau unite to form Kingdom of Viti)

historical 1869-1871 (Confederation of Lau)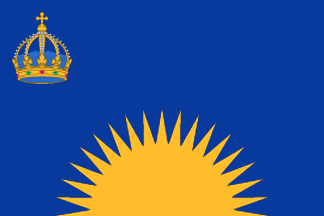 historical 1867-1871 (Kingdom of Bau)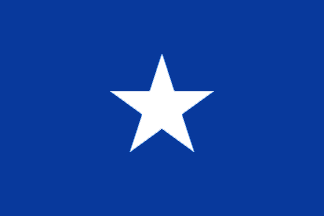 historical 1865 (Confederacy of Independent Kingdoms of Viti)
+ 2 BONUS FLAGZ :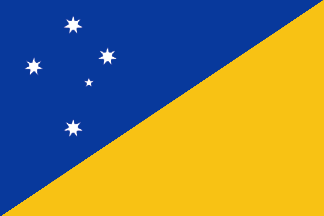 ROTUMA independentist flag MARKO's project for a NON colonial FIJI flag
I realy DO like this dezign made by Henry Gibson !!!!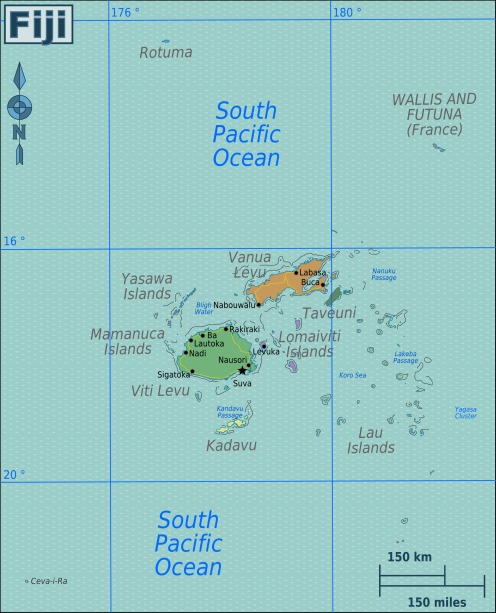 VERY RARE non-idiotic complete map of FIJI with ROTUMA at the RIGHT distance