CACANADA (no other name) [www.ca]
slavery unit : Canadian $ slavery tongues : English + French tongues : Chipewyan + Inuinaktun + Inuktitut + Inuvialuktun + Slavey + Dogrib (Thchq Yatii) 35150000 idiot monkeys on 9970610 km²
puke sects : X 70% pagan 24% muslim 3% hindu 1% buddist 1% sikh 1%
Canadian flagz were all British red ensigns up to 1965. Thoze emblems were annoyin the non British peoples (above all thoze from Québec !!). That's why this very new dezign was chosen in order to satisfy the whole Canadian people. It's sometimes said this goal of satisfyin everyone is still not achieved. But I dont think so as the Canadian flag is to me definitely one of the best flag dezigns in the World. Red & white were chozen as the national colors of Canada (but they are the national colors of England too - shit !!!!) while the Mapple Leaf was (& stil is + than ever) the very famous Canadian emblem. The two blue bands of the original dezign propozed by Lester Pearson were standin for the two oceans skirtin the land symbolized itself by the white square (but that meaning disapeared when blue was changed to red). The Canadian flag was inspired by the 1920 flag of the Royal Military College of Canada and its dezign is due to George Stanley + John Ross Matheson + Jacques Saint Cyr. The present pattern was adopted on 15 FEBRUARY 1965.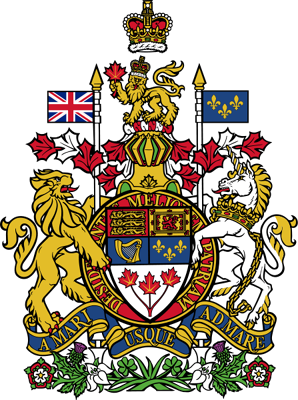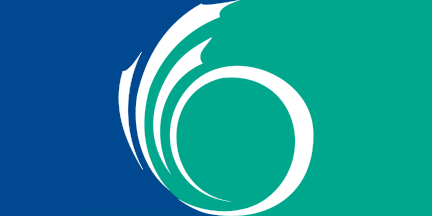 capital : OTTAWA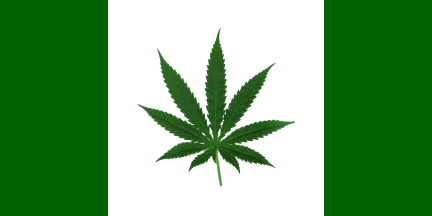 2018 (good flag, good joke !!!!)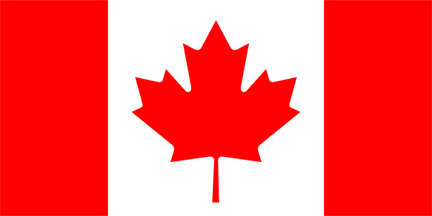 1965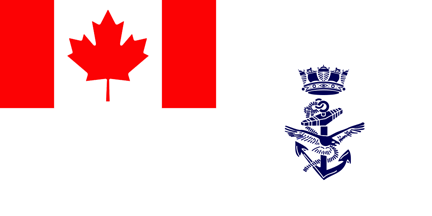 naval ensign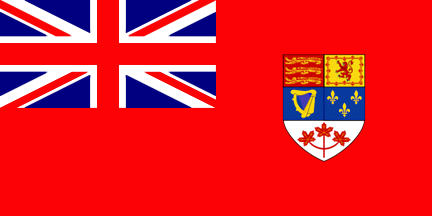 colonial 1957 (3 red leaves and a shifted harp)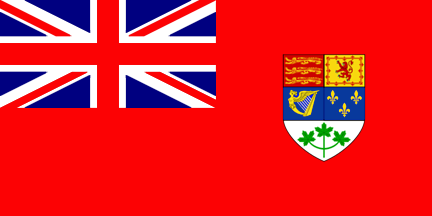 colonial 1922 (3 green leaves)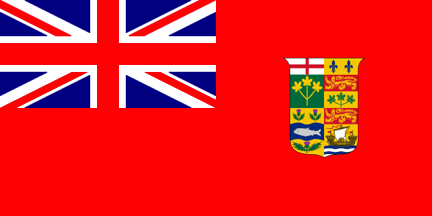 colonial 1870 (Notice the oficial 1870 was the British BLUE Ensign but Canadians always displayed the British RED Ensign which finaly became oficial in 1892.)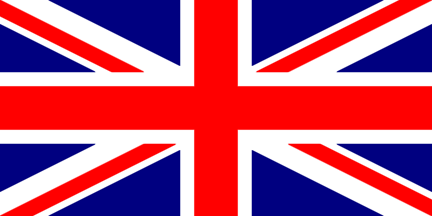 colonial 1801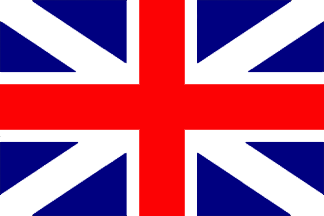 colonial 1763 (UK)

colonial 1632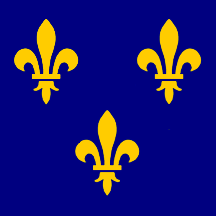 colonial 1534 (France)
13 PROVINCES :
Oh !!! By the way : why "CACANADA" !!?? Just look at this fuckin messy piece of shit downthere :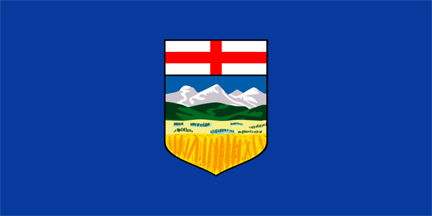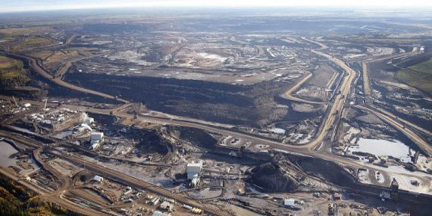 SHAME ON ALBERTA (1:2) MARKO's flag project for ALBERTA as destroying Earth for profit is a crime against Humankind.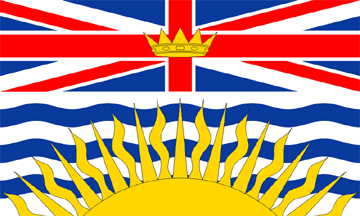 colonial BRITISH (SIC !!!!) COLUMBIA (3:5)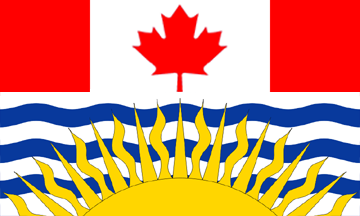 CANADIAN COLUMBIA (MARKO's project)
colonial MANITOBA (1:2)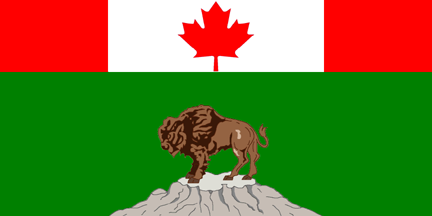 MANITOBA (MARKO's project ratio 1:2)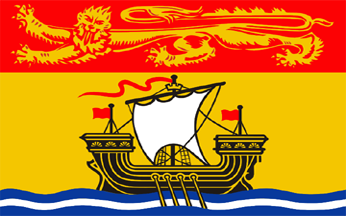 NEW BRUNSWICK (idiot 5:8 instead of 2:3 or 3:5)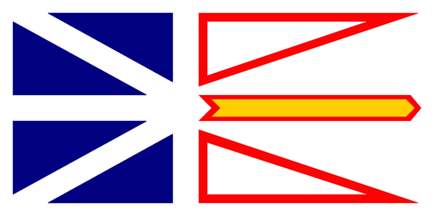 shit flag NEW FOUNDLAND & LABRADOR (1:2)
N. F. & LABRADOR (MARKO's project - ratio 3:5)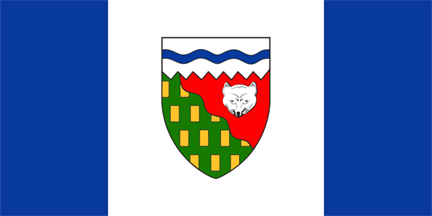 NORTHWEST TERRITORIES (1:2)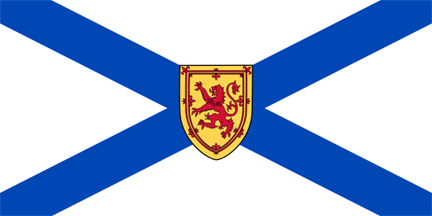 "NOVA SCOTIA" [so kitsch in Latin !!!!] (1:2)
NEW SCOTLAND (MARKO's project ratio 2:3)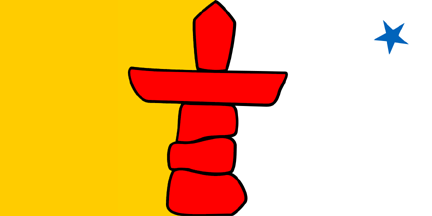 NUNAVUT (better 1:2 insted of an unknown idiot ratio of shit)
colonial ONTARIO (1:2)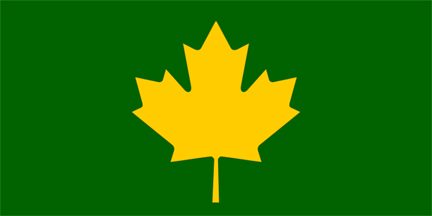 ONTARIO (MARKO's project ratio 1:2)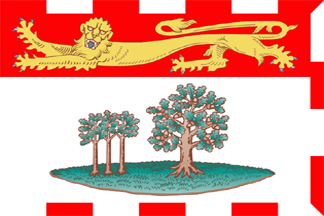 PRINCE EDWARD ISLAND (2:3) (This flag is very very very beautiful but I JUST CANT GET how a so small piece of shit can be a province.... fuckin creazy English !!!)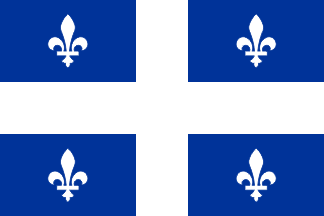 QUEBEC (2:3)
SASKACHEWAN (1:2)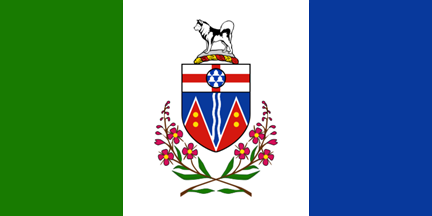 YUKON (1:2)
Fortunately theres some good artists in CACANADA. At least him : johnlehmann.tumblr.com/post/110700166496/artist-max-newhouse-with-his-four-seasons-of-the

+ 30 BONUS FLAGZ :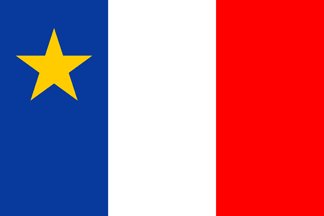 MARKO's project for ACADIA retakin the old banner of 1604-1713
ACADIE since 1884 & MARKO's project with NO regard to any sect of shit as the yello star stands for the "virgin Mary" of my ass and NO regard to the masonic tricolor.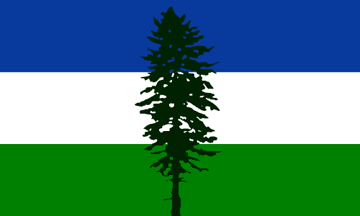 CASCADIA (BRITISH -SIC !!!- COLUMBIA independentist movement wanting to merge with US State of Washington + US State of Oregon)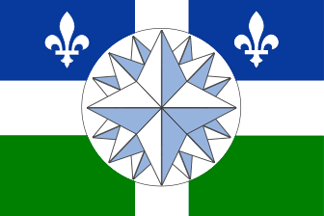 GASPESIE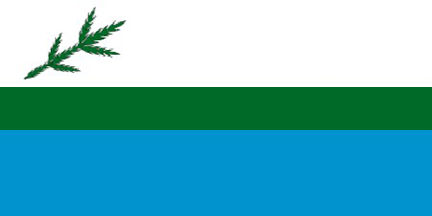 LABRADOR

NEW FOUNDLAND

MARKO's project with a typical French ratio 2:3 - better looking too !!!
Notice the OFICIAL NAME of the NON OFICIAL FLAG of NEW FOUNDLAND is NOT "The Green-White-Pink" BUT "The Pink-White-Green" - SIC !!!

"The Pink-White-Green" comes from the

RED-WHITE-GREEN

1850 flag of the Newfoundland Natives' Society - This forgotten flag was the first one of Terre-Neuve & Labrador.
Red & white for England. White for France + the white saltire on the Scottish flag. Green for Ireland. Green & white for Wales. Did the red dye faded into pink due to climate conditions ? Pink was finaly kept as a Terre-Neuve color.

IRELAND since 1921 - The fact "The

Pink-White-Green

" flag was reversed as

Green-White-Pink

comes very obviously from the influence of the Irish Tricolor.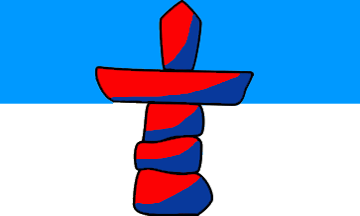 INUITS (non oficial all-Inuits flag)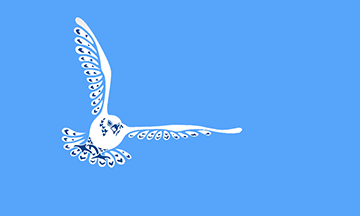 INUVIALUIT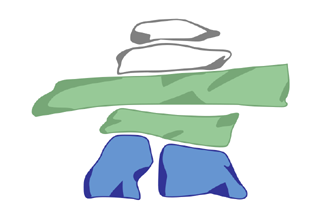 NUNATSIAVUT


NUNATUKAVUT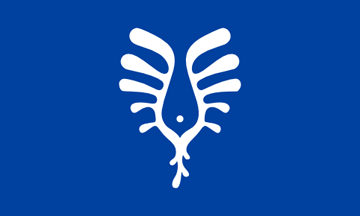 NUNAVIK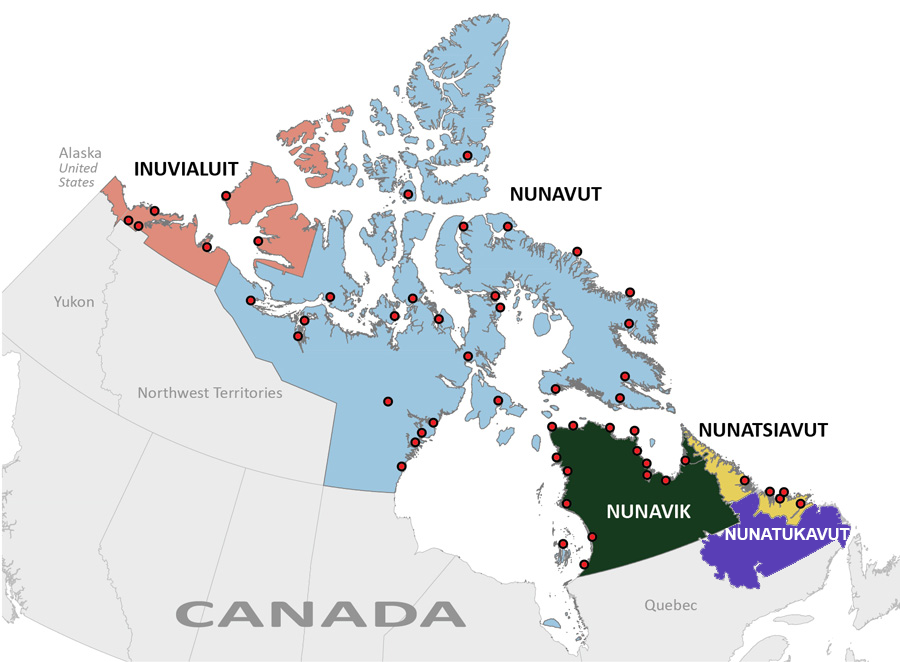 map all-Inuits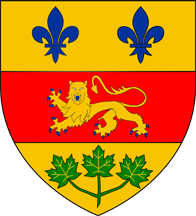 QUEBEC flag & coat of arms both IDENTICAL in 1868 (that's LOGICAL)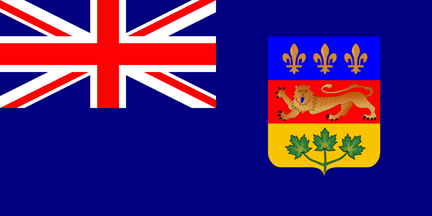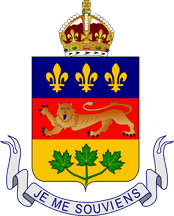 QUEBEC flag & coat of arms both IDENTICAL in 1939 (that's LOGICAL)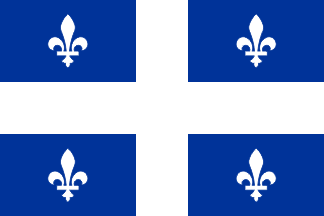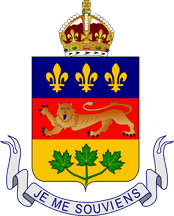 QUEBEC flag & coat of arms since 1948 (that's FUCKIN

NOT

LOGICAL)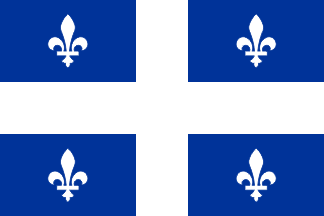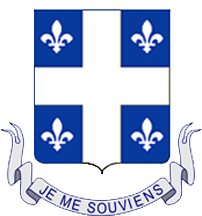 this

IS

LOGICAL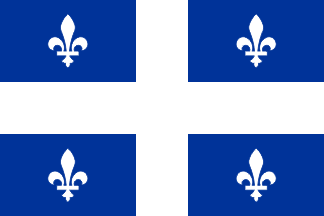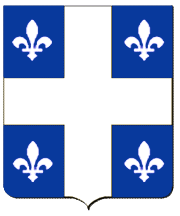 this

IS

LOGICAL

TOO

.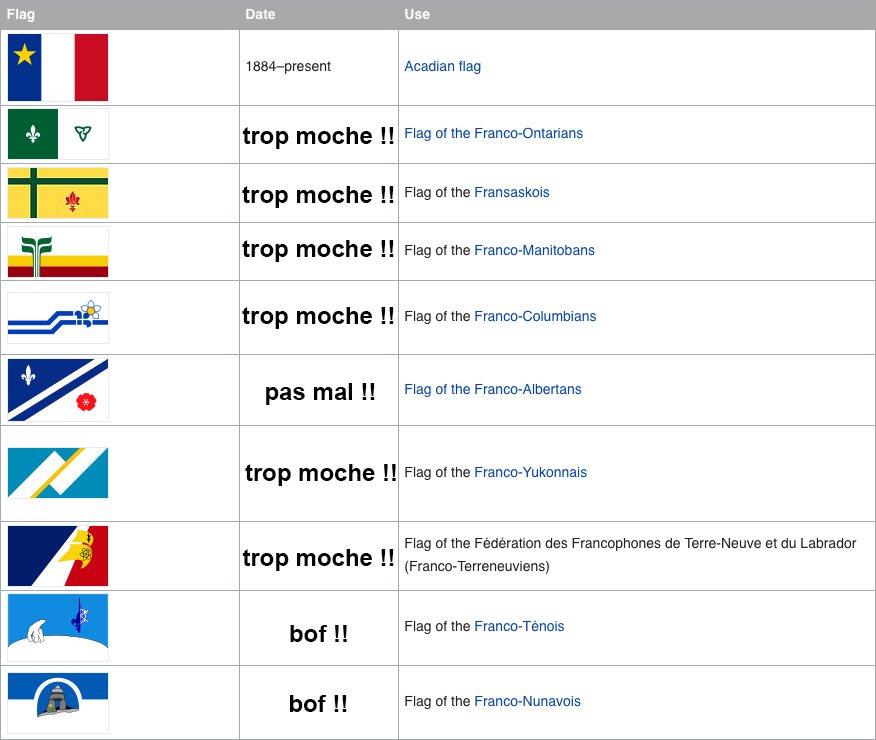 Canadiens Francophones use 9 different flagz. It's anything at all as

THERE IS NO UNITY

with 9 different flagz.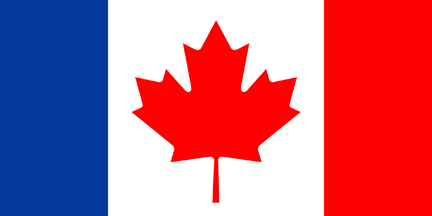 MARKO's project for ALL Canadiens Francophones

insted of

the 9 shit flagz that exist. J'ai conçu ce flag comme un symbole d'UNITE des Canadiens Franco's à travers tout le CANADA au lieu du principe de "1 province = 1 flag", principe idiot car ANTI-unitaire.... but Canadiens Franco's REALY dont seem to give a fuck about their OWN symbols AT ALL !!!!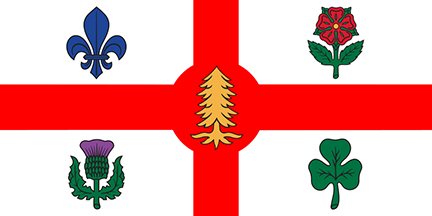 city MONTREAL
MARKO's project
PATRIOTE FLAG #1 Anyhow I DO PREFER 10000% this flag insted of a monarkist fleurdelysé of shit of my ass.


PATRIOTE FLAG #2 Alternate with the yello star of the "virgin Mary" of my ass.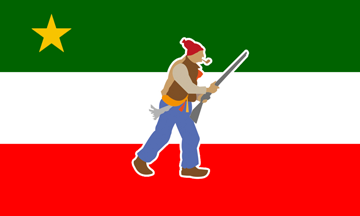 PATRIOTE FLAG #3 I LOVE this version with Le Vieux de 1837. Et je propose une date FIXE pour célébrer cet événement : le 21 MAI en souvenir (Je me souviens !) du jour de l'élection du 21 MAI 1832. Une date FIXE c'est mieux et ça fait + sérieux qu'une date mobile. Et c'est moins chiant !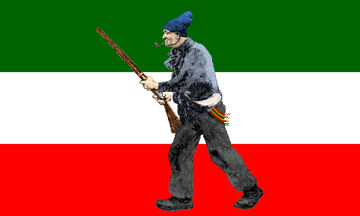 PATRIOTE FLAG MARKO's project avec une tuque bleue au lieu de rouge et avec Le Vieux de '37 qui va vers le guindant, le tout étant donc + conforme à l'héraldique et à la peinture de Henri JULIEN ci-dessous :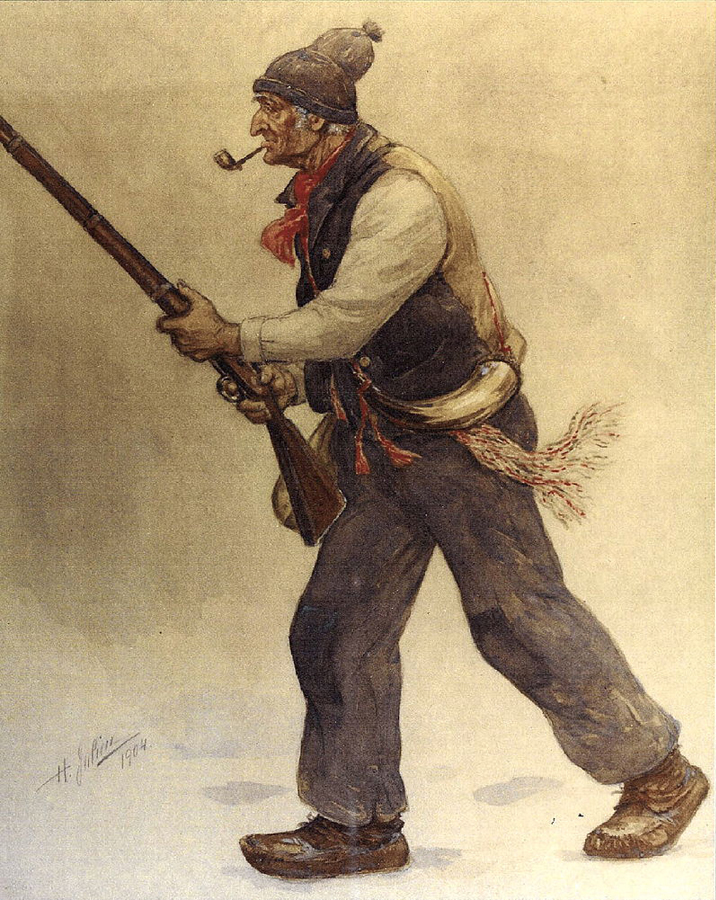 "Le Vieux de '37" - peinture de Henri JULIEN datée de 1904
MARKO's TRIPLE project for QUEBEC :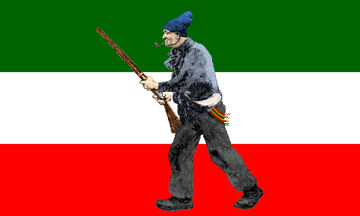 THE FLAG +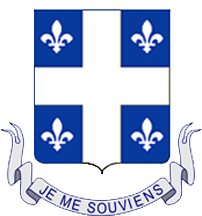 THE COAT OF ARMS +

21 MAI

THE DATE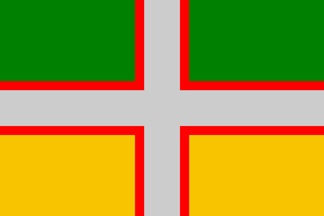 SAGUENAY REGION (avec une croix grise ultra-moche et fort peu vexillologique)



SAGUENAY REGION (MARKO's project avec une croix blanche, belle, propre et vexillologique ainsi qu'une nuance de vert + sombre et + proche du PATRIOTE FLAG "Le Vieux de '37")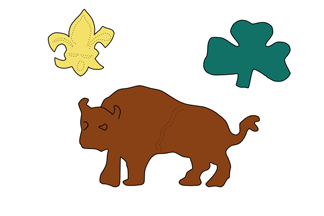 Red River Rebellion (1869-1870)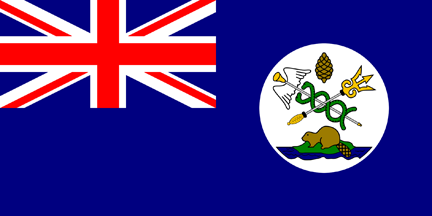 VANCOUVER ISLAND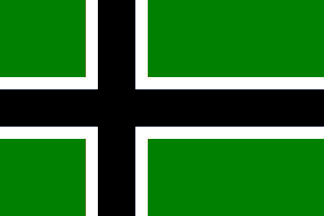 And let's NOT forget VINLAND !!!!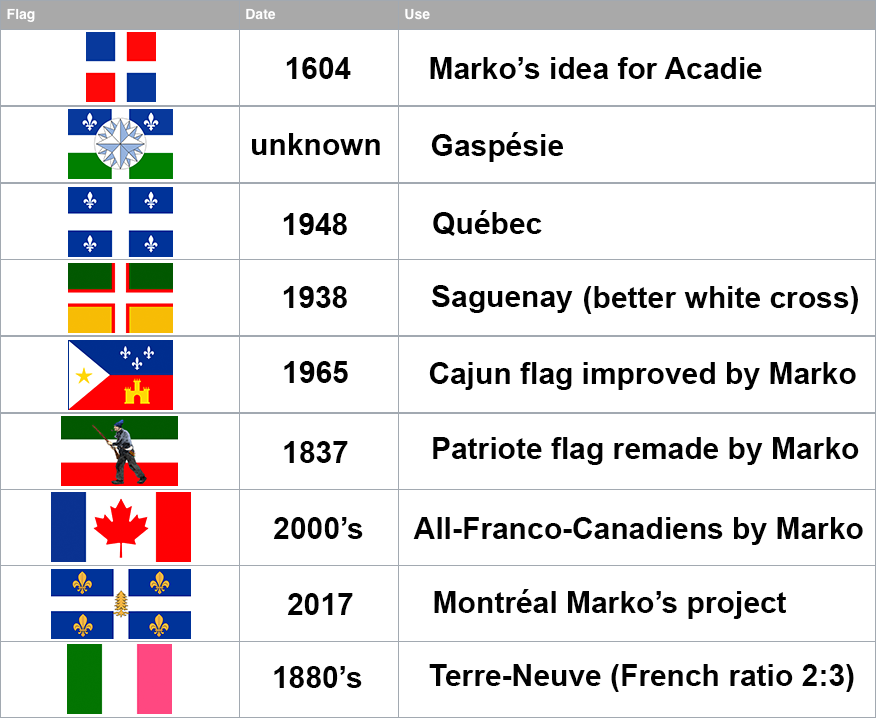 A chart by MARKO to sum it up


REAL AMERICANS (so called "Indians")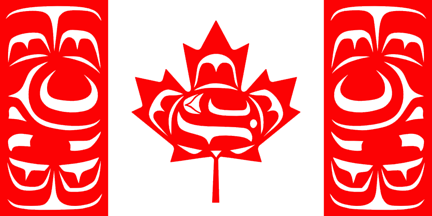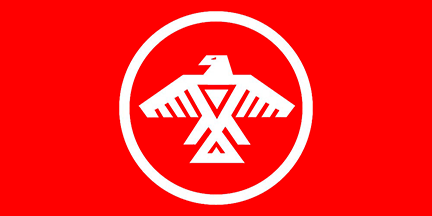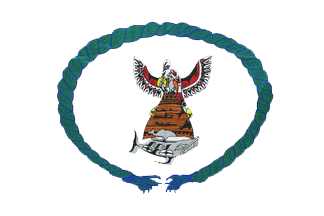 CANADIAN NATIVE AMERICANS ANISHINAABE AHOUSAHT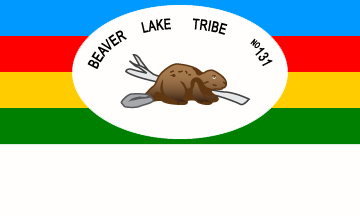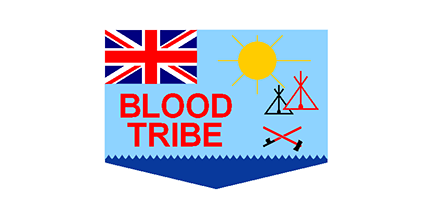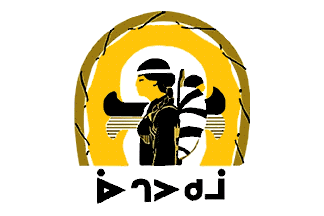 BEAVER LAKE BLOOD TRIBE failed flag with its name written on it !!!! CREE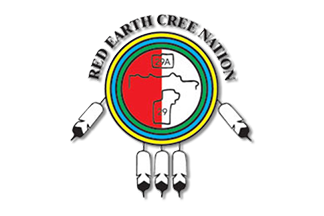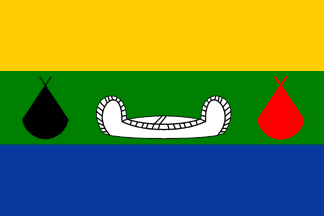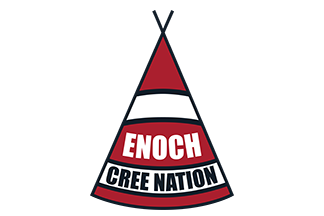 CREE (RED EARTH) EABAMETOONG ENOCH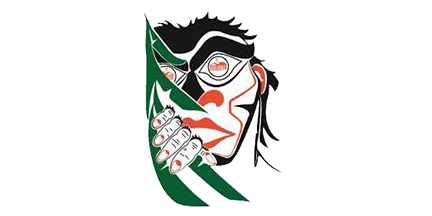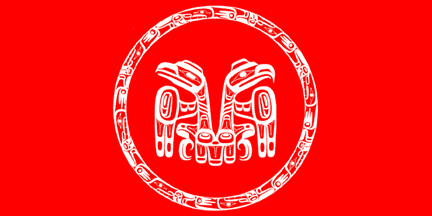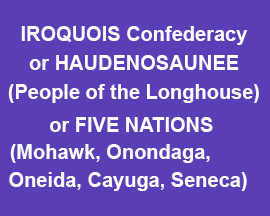 ESQUIMALT HAIDA IROQUOIS Confederacy = HAUDENOSAUNEE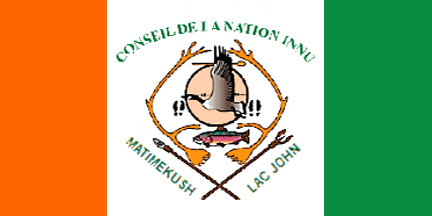 INNU INNU MATIMEKUSH - LAC JOHN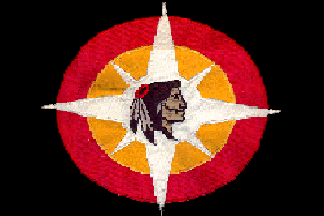 MADAWASKA MANITOBA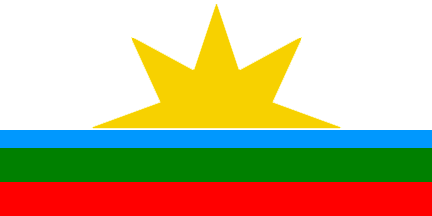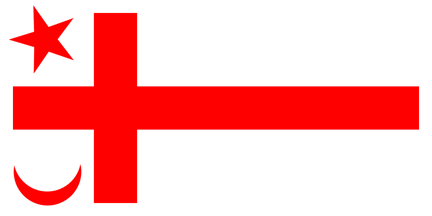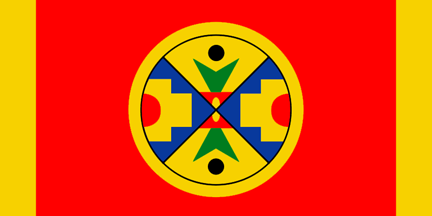 MICMAC Elsipogtog MICMAC Grand Council MICMAC Natuaqanek



Let's notice there seems to be 7 sun rays insted of 5 ON THE REAL FLAG.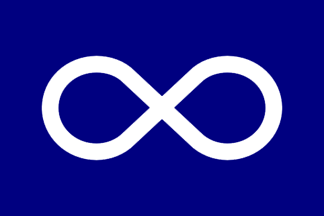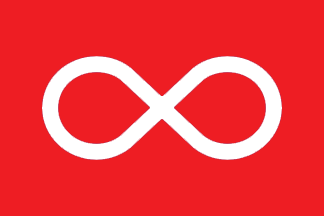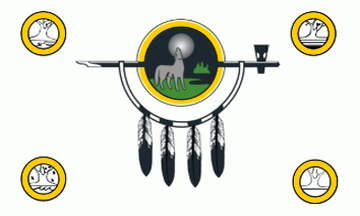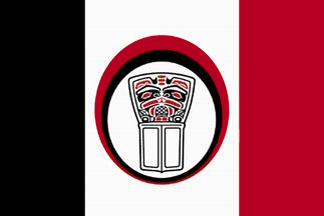 METIS METIS in ALBERTA Province NESKANTAGA NISGA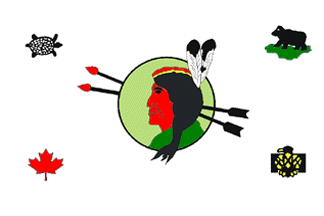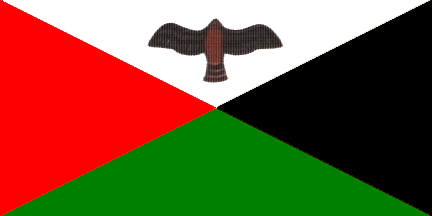 ODANAK PEEPEEKISIS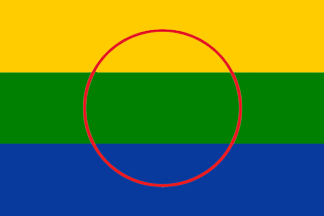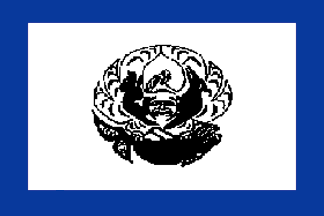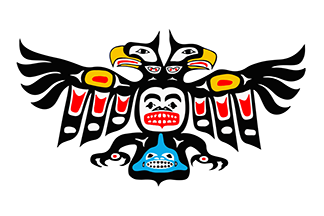 PEGUIS SAANICH SECHELT or SHÍSHÁLH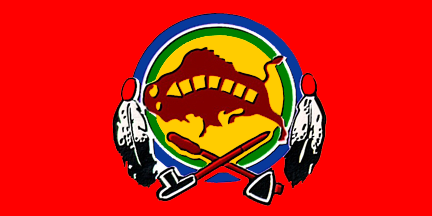 SIKSIKA failed flag & British colonial homage of shit SIKSIKA MARKO's project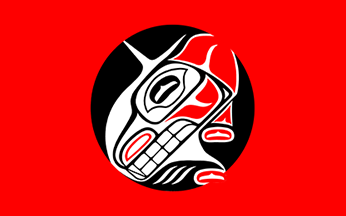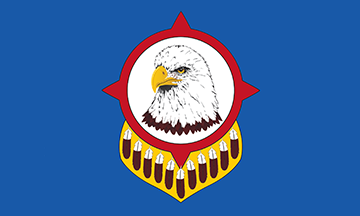 SLIAMMON failed flag SLIAMMON MARKO's project STATIMC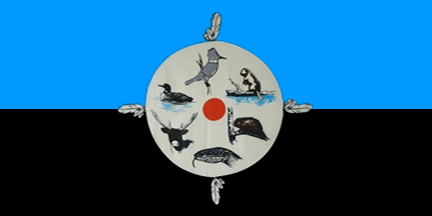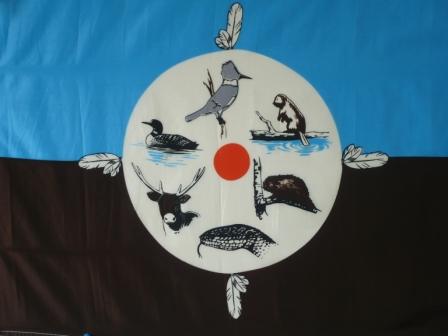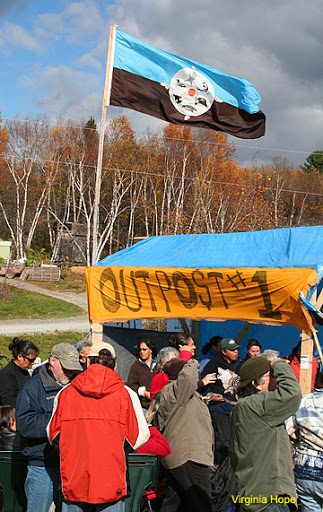 TEMAGAMI TEMAGAMI's flag has a lower BLAK band, NOT BROWN DEFINITELY NOT BROWN as often seen by mistake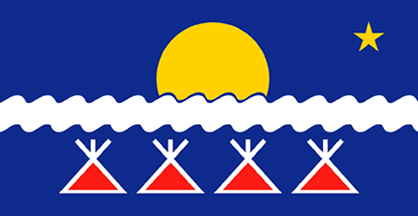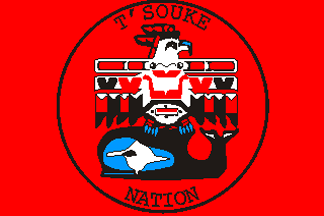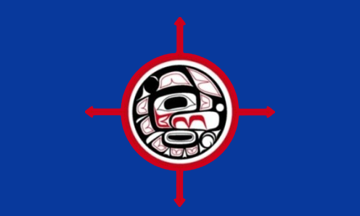 TLICHO T'SOUKE UNITED CHIEFS OF BRITISH COLUMBIA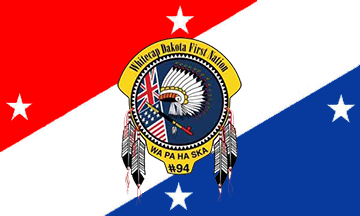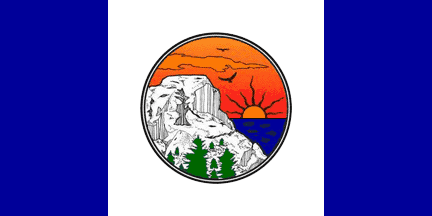 WHITECAP DAKOTA dezigned ratio 3:5 WHITEFISH RIVER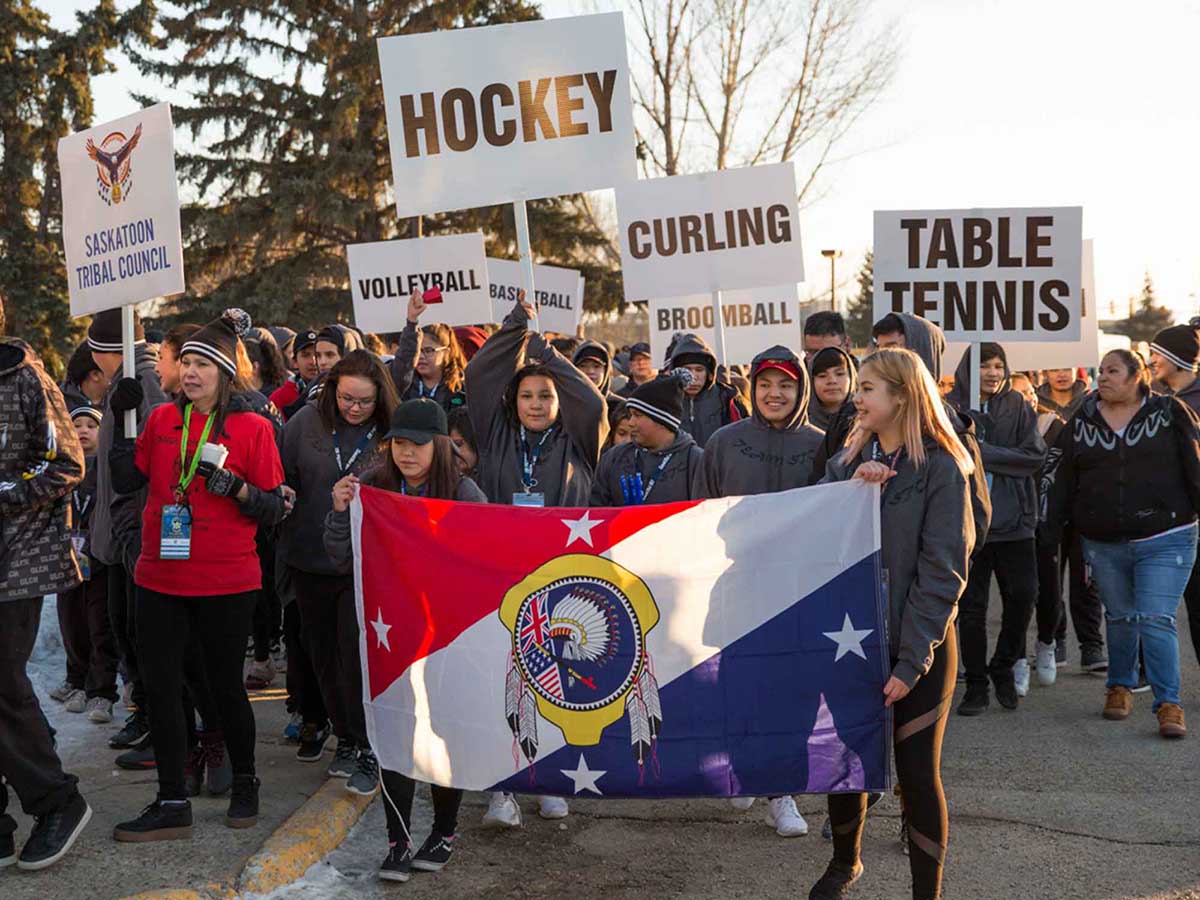 Let's notice there seems to be ABSOLUTELY NO TEXT ON THE REAL FLAG and its ratio shall be 1:2.... So who knows HOW to draw it corectly ???? -

Notice WITH NO TEXT the yello surroundin stuf is DEFINITELY uzeless NOW !!!!