BELGIUM (Kingdom of) (The country that doesnt exist !!!! cf last map at bottom page) [www.be]
slavery unit : € tongues : Nederlands + Français + Deutsch 11420000 idiot monkeys eatin fries on 30528 km²

puke sects : X 60% pagan 30% muslim 9% other 1%

"L'incompétence universelle"... "The universal incompetency"...
The country became independent from the Netherlands in 1830 & then chose a horizontal triband red/yello/black : these colors are these of the province of Brabant (where Brussel stands). In 1831 the bands were placed vertically in order to look like the French Tricolor but the colors themselves had been used in 1789 durin the Belgian revolution against Austria of which Belgium was part. The present pattern was adopted on 23 JANUARY 1831.
PS : Kind regards toward MICHEL LUPANT.
PS2: INDEPENDENCE FOR FLANDERS & WALLONIA !!!!
PS3: Everybody says the Flemish are jerx. Why not but wot about the Waloons !?!? The ultimate proof they are as jerx as the Flemish is the creation of the region Brussel-Capital within the Vlaams Brabant as some kind of Middle Ages "free city".
VLAAMS BRABANT MET 65 GEMEENTEN
VLAAMS BRABANT MET 84 GEMEENTEN
BRUSSEL OMINOUSLY CUT OFF FROM VLAAMS BRABANT BY THE FUCKIN WALLON VERMINE. MARKO's project : reunification.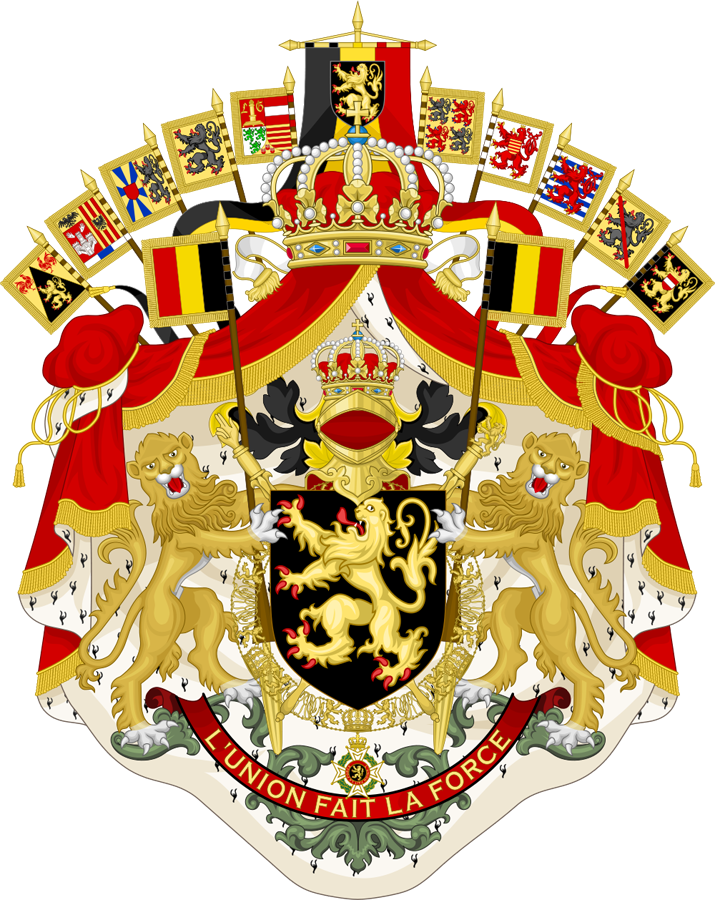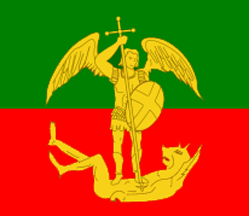 capital : BRUSSEL (triple idiot 13:15 instead of 2:3)
Please notice that the motto L'UNION FAIT LA FORCE ("Unity makes strenght") is written only in French thou the half part of the people speak Dutch... I guess this must be a Belgian joke....
Au bout de 1000000000 d'années, ces connards de Wallons se sont aperçu que 50% des Belgiens sont des Vlaams, alors ils ont dessiné une version bilingue des petites armoiries de Belgie :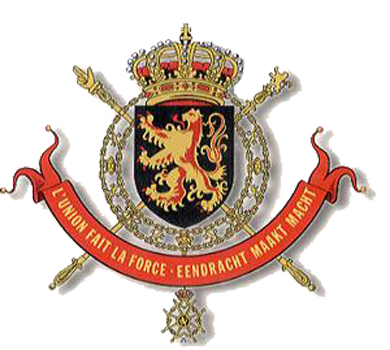 ....version bilingue Français-Vlaams quasi-introuvable et à peu près invisible, il faut bien le dire. "L'UNION FAIT LA FORCE" mon cul !!!!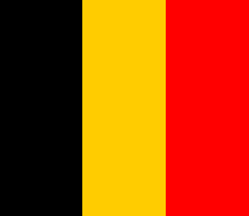 1945 (triple idiot 13:15 instead of 2:3)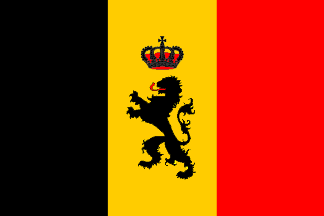 civil ensign (normal 2:3 !) state ensign (normal 2:3 !) naval ensign (normal 2:3 !)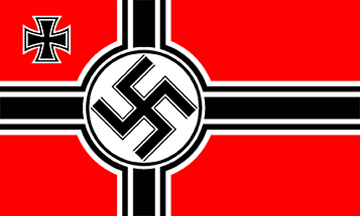 fascist & colonial 1940 (Germany)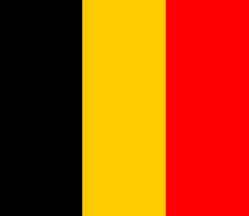 1918 (triple idiot 13:15 instead of 2:3)

1914 (ocupied by Germany)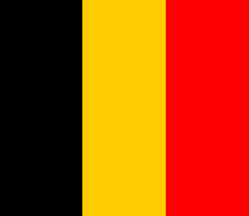 1831 (nieuwe vlag - triple idiot ratio 13:15 instead of 2:3)

1830 (independence) (personaly I realy DO prefer this flag !)

colonial 1815 (Nederland)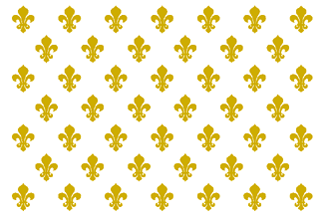 colonial 1814 (France)

colonial 1795 (France)
colonial December 1790 (Austria)

January 1790 (United States of Belgium)
1789 (Brabant Revolution)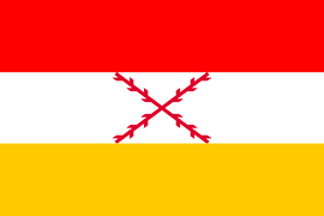 colonial 1713 (Austrian Nederland)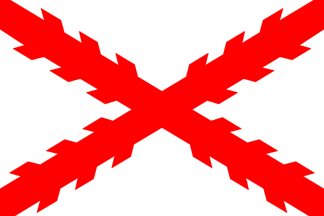 colonial 1581 (Spanish Nederland)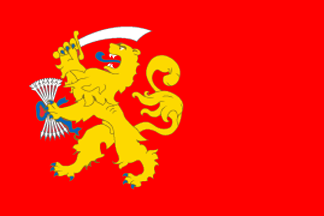 1579 (Union of Utrecht then Zeven Verenigde Nederlanden)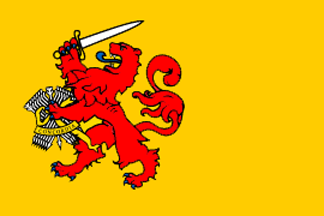 colonial 1556 (Zeventien Provincies - Habsburg Nederland)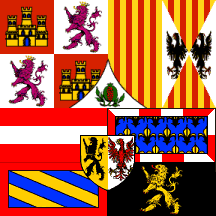 colonial 1516 (Spain / Habsburg)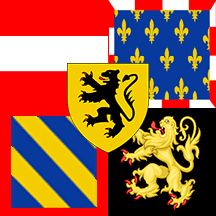 colonial 1482 (Philip the Handsome, Duke of Burgundy)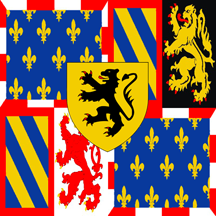 colonial 1430 (Philip the Good, Duke of Burgundy)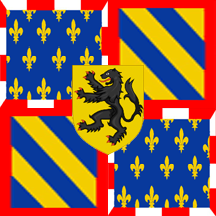 colonial 1404 (John the Fearless, Duke of Burgundy)
colonial 1384 (Philip the Bold, Duke of Burgundy)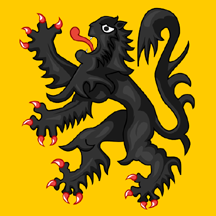 1278 (Vlaanderen)

colonial 962 (First Reich - Otto 1 first emperor of the Heiliges Römisches Reich)

colonial 843 (Lothringen)
800 (Carolus Magnus Empire)
480 (Frank invasions - Frankish Kingdom)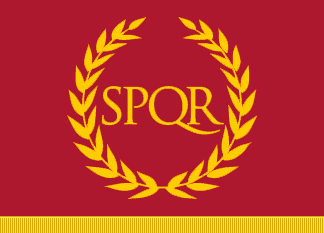 57 BC (Roman Empire)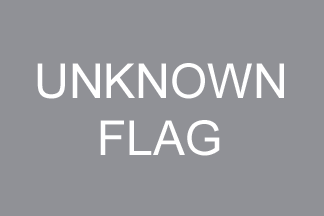 250 BC (5 Celtic tribes : Eburons, Nervians, Menapians, Morins, Segni)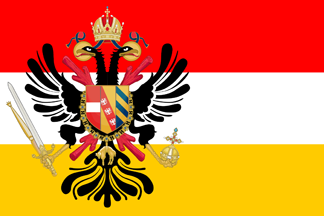 Austrian Nederland civil ensign from 24 September 1781 till 1 January 1787 - NOT Austrian Nederland 1713-1789 national flag


Austrian Nederland naval ensign from 1506 till 1781 - NOT Austrian Nederland 1713-1789 national flag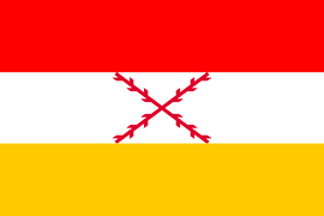 THIS IS Austrian Nederland 1713-1789 national flag

Just check it out ONCE & FOR ALL here : www.rbvex.it/belgio.html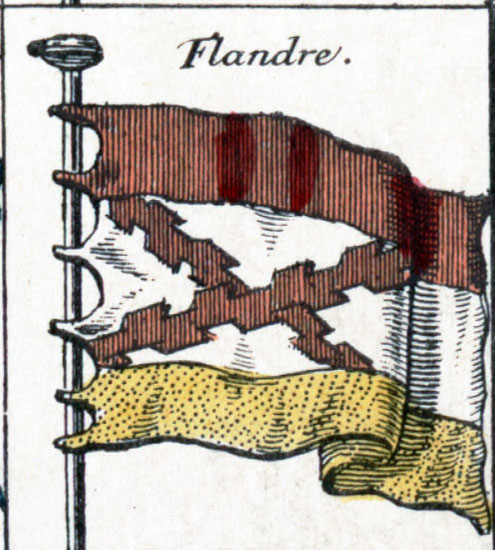 after Pieter Schenk 1712 flag chart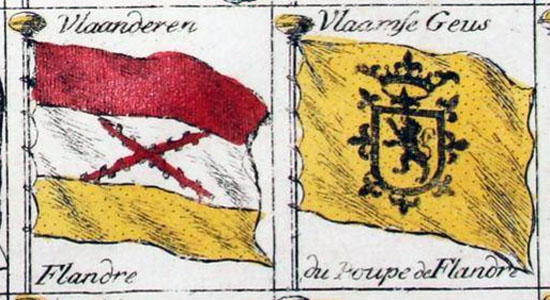 and Gerard van Keulen 1725 flag chart - all images very kindly provided by the great Aussie vexillolog Ralph KELLY.
"Vlaamse Geus" means Flemish Jack. It's written also in French : "Du poupe de Flandre". Poupe = Stern - Thou it's hoisted at the rear part of the ship, it's not a naval ensign but a jack.

TOTAL SILLY ADMINISTRATIVE CUTTING :
CUTTING #1 = 3 REGIONS :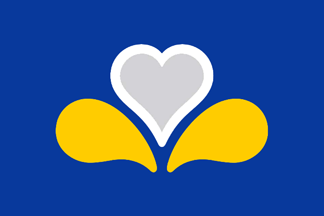 BRUSSEL HOOFDSTAD (very weird region as IT SHALL BE the capital of Flanders)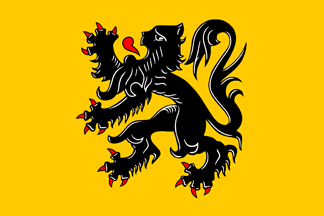 VLAANDEREN (red tongue & claws)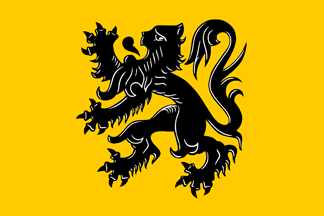 independentist (blak tongue & claws)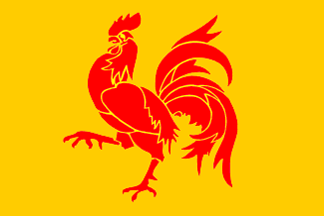 WALLONIE
MARKO's project for WALLONIE

CUTTING #2 = 10 PROVINCES :
(Antwerpen, Brabant Wallon, Hainaut, Liège, Limburg, Luxembourg, Namur, Oost Vlaanderen, Vlaams Brabant, West Vlaanderen.)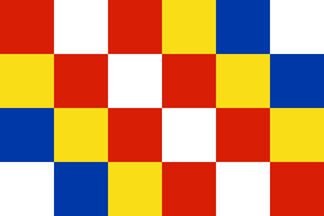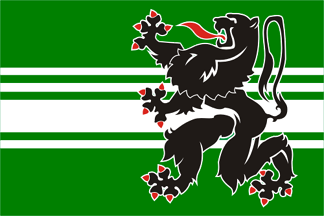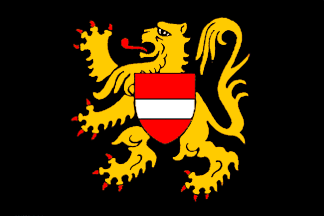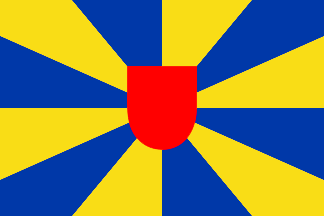 ANTWERPEN LIMBURG OOST VLAANDEREN VLAAMS BRABANT WEST VLAANDEREN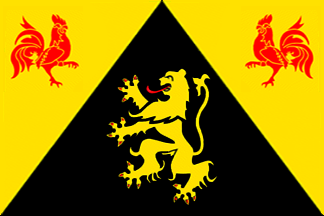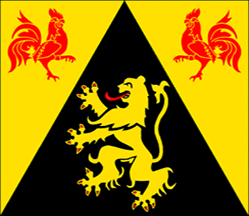 BRABANT WALLON with a good view ratio 2:3 and also with a triple idiot version with a triple idiot ratio 13:15, helas !!!!!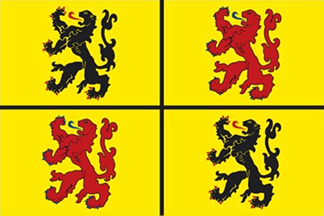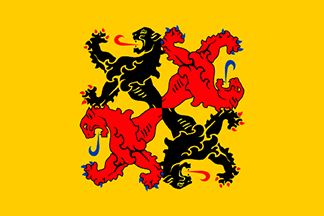 HAINAUT MARKO's project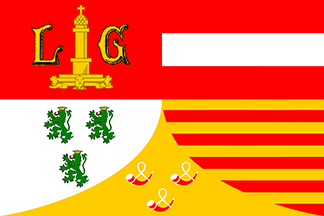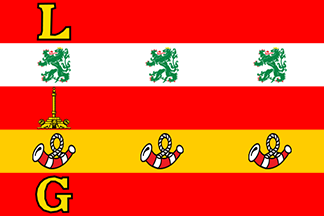 LIEGE MARKO's project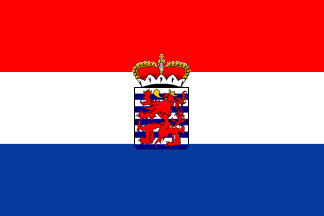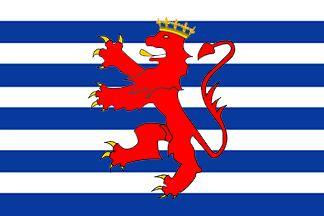 LUXEMBOURG #1 LUXEMBOURG #2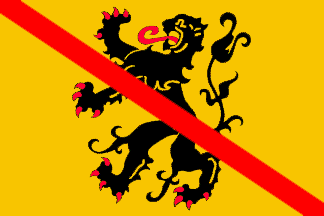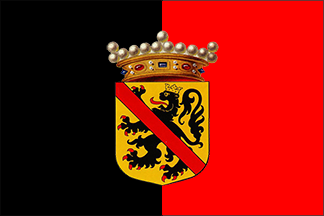 NAMUR #1 NAMUR #2 MARKO's project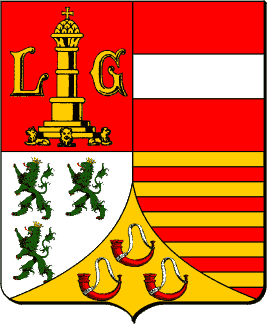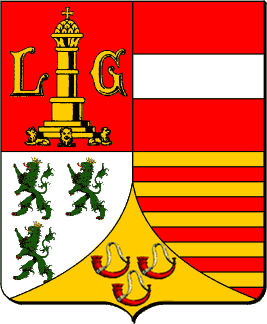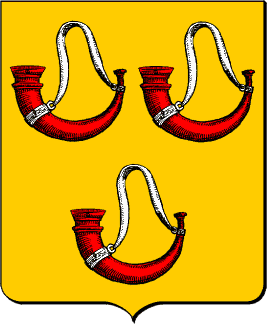 LIEGE province WRONG shield LIEGE province RIGHT shield HOORN county (the horns : always 2; 1)
Disacordin with wot claim idiot people, particularly a poor lunatic sickhead jerk so called heraldist of shit named Arnaud BUNEL (who holds the site "Héraldique européenne") who happened to send me an insultin mail him first, the three horns of LIEGE (HOORN) are displayed ALWAYS 2,1. I tolerate mistakes... nor incompetence neither self conceit like Arnaud BUNEL who can go fuck himself. That's all folx ! Quand j'ai raison on ferme sa gueule. C'est clair, conard ?
CUTTING #3 = 3 COMUNITIES :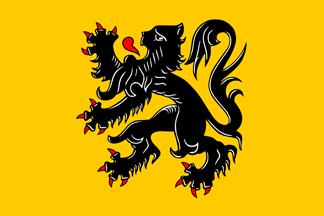 VLAAMSE GEMEENSCHAP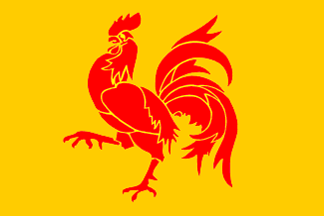 COMMUNAUTE WALONNE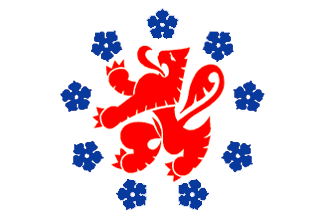 DEUTSCHE GEMEINSCHAFT




CUTTING #4 = 3 COMISSIONS :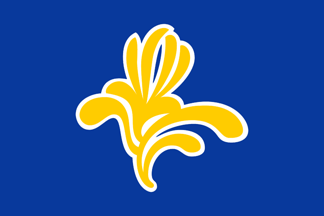 COMMON COMISSION IN BRUSSEL HOOFDSTAD


FLEMISH COMISSION IN BRUSSEL HOOFDSTAD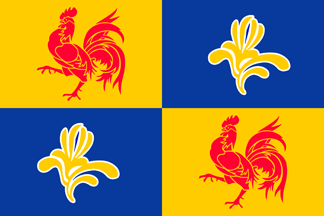 WALOON COMISSION IN BRUXELLES CAPITALE




The country that does not exist : just look at theze maps & make up your mind....